Candidates to get free exam revision papers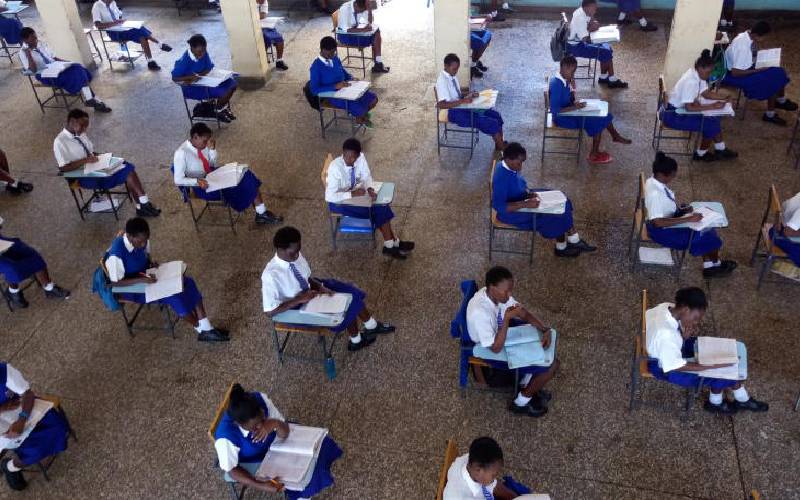 Mombasa businessman and philanthropist Suleiman Shahbal has promised to distribute learning and revision materials to all candidates across the county in preparation of the national examinations.
Mr Shahbal said his foundation will also set up a website where students can communicate directly with teachers for guidance during revision.
He announced that he will liaise with Kenya Primary Schools Head Teachers Association (Kepsha) and Kenya Secondary Schools Head Teachers Association to distribute the booklets to students.
"I have held discussions with Kepsha Chairman Fuad Ali and agreed that he sets up a committee for primary and secondary schools across the county with an objective of making sure these papers reach every corner of Mombasa," said Shahbal.
He noted that there are 97 primary schools with at least 500 candidates and 47 secondary schools with more than 250 students sitting exams this year.
"We have a major challenge coming up very soon. At the end of this year, our Standard Eight and Form Four candidates will have to do their exams. They will have missed school most of this year. Most students don't have access to online teaching or even computer," said Shahbal.
He said his foundation will print past KCPE and KCSE exam papers with answer sheets and distribute to candidates.
Kepsha chairman said they will compile Kenya Institute of Curriculum Development courses and questions that will be distributed to candidates across the region.
He said teachers will help in the distribution of the booklets.
Ali disclosed that the same booklets will be used in learning and revision once schools resume and candidates will get special attention.