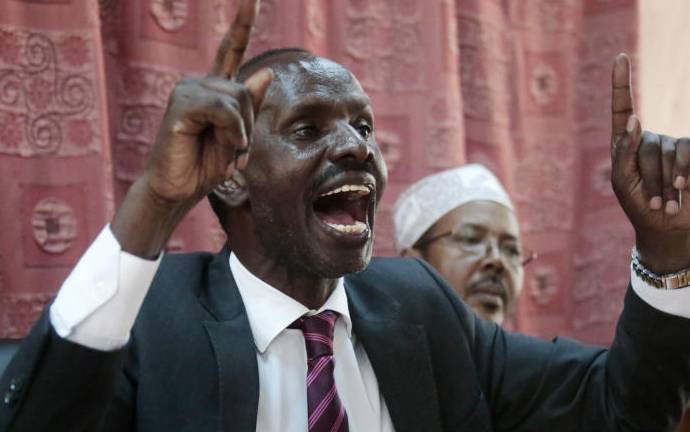 Kenya National Union of Teachers (Knut) has rejected a proposal by the Government to use boarding secondary schools as isolation centres in the fight against coronavirus.
The union also rejected the postponement of national examinations.
In a statement yesterday, Knut Secretary-General Wilson Sossion (above) said teachers and other government workers should be exempted from paying rent for three months to cushion them from the effects of coronavirus.
The statement comes just a day after Kenya Union of Post Primary Education Teachers (Kuppet) proposed that poor Kenyans be given food rations and be considered for cash transfers to cushion them against effects of coronavirus.
Read More
Kuppet Secretary-General Akello Misori argued that school closures and limitation of individual freedoms have created pressure on poor families.
On use of schools as isolation centres, Knut proposed that other alternative places should be considered.
"We plead with the Government to drop the option of using boarding school facilities in treating victims of Covid 19 due to post-corona stigma that will affect the management of schools," said Sossion.
The central government has instructed the Ministry of Education, working with county governments, to identify some 20 boarding schools per county that would host coronavirus cases in heightened preparations for the worst-case scenarios.
Misori said open spaces in schools may be used, but not dormitories and boarding facilities.
The two unions also differed on postponement of examinations.
"The Government should not entertain such a proposal but work towards early resumption of normalcy to business in all learning institutions," said Sossion. [Additional reporting by Gilbert Kimutai]