CS told to release report on school tragedy that killed 15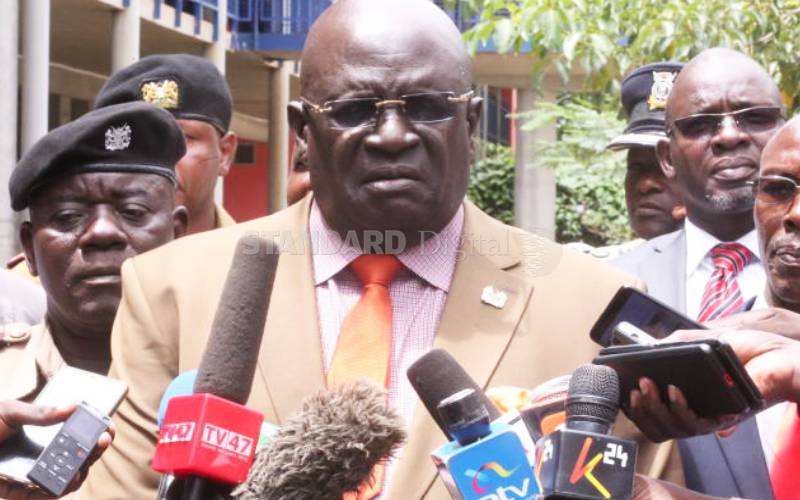 Parents of the 15 Kakamega Primary School pupils killed in a stampede on February 3 want a report on the incident made public.
The government had promised to investigate the cause of the stampede in which several other pupils were injured.
The parents, who spoke on Saturday during interdenominational prayers organised for them at Pentecostal Evangelistic Fellowship of Africa (Pefa) church, urged Education CS George Magoha to release the report so the school can prevent future tragedies.
"The only justice the government can do for us after the death of our children is to release the report on the tragedy. The report should be shared with schools in this county and beyond so they can avert such occurrences," said Ibrahim Kiverenge, who spoke on behalf of the parents.
Safety of pupils
Mr Kiverenge lost his daughter, Naila Kiverenge, in the tragedy that spotlighted the safety of pupils in schools.
Kenya National Union of Teachers Western chairman Patrick Chungani also called for immediate release of the report.
Last Friday, Prof Magoha made an impromptu visit to the school and declared there were no structural defaults in the fateful building. He termed the incident an accident.
The CS said the public had been misinformed on the cause of the stampede. "This was an accident and we regret it. A lot of things have been said on social media which are incorrect. The school has produced great people who went through the same structure and will continue to do so," he said.