'Standard' schools project lauded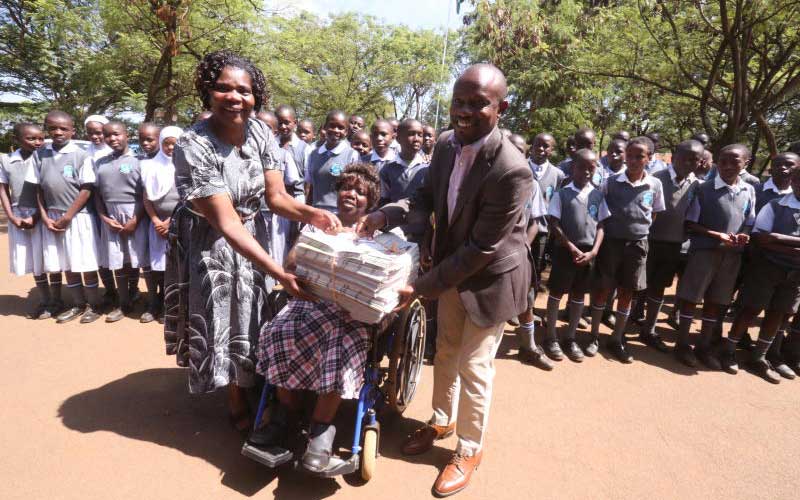 The Standard Group has won praise for its Newspaper In Education programme.
A senior Kisumu education official and teachers at Lake Primary School, yesterday said the programme had helped boost reading culture among the pupils.
Principal Education Officer Jane Omogi and the Lake Primary School head Alice Omondi, said the NIE programme had helped improve performance in English language and should be embraced by schools across the country. Ms Omondi urged parents to ensure children read Standard newspapers which include the Pambazuko which is published in Kiswahili to boost their grasp of languages.
They were speaking at the school when Standard Group's Chief Executive Officer Orlando Lyomu launched an NIE programme at the institution.
He presented the pupils with newspapers and other gifts at a colourful ceremony attended by teachers, parents and senior Standard Group managers. Omondi said pupils who had access to newspapers also performed well in national examinations and were more confident in themselves.
The NIE programme allows schools to receive newspapers delivered to them under flexible prices. It also gives opportunities to alumni of primary schools to sponsor their schools in the NIE programme.
For only Sh4,800, an alumni or any well-wisher can sponsor a school to get a total of 88 Standard newspapers over four weeks. Twenty two newspapers will be delivered to the school every Tuesday for four weeks.
Mr Lyomu said the Standard Group started the programme to promote a reading culture in schools and help pupils master English and current affairs.
"We use the newspapers to improve the reading culture. Education is too vast to be left to schools only. We want to bridge the knowledge gap through our products," he said.