Prof Olive Mugenda is new KCA chancellor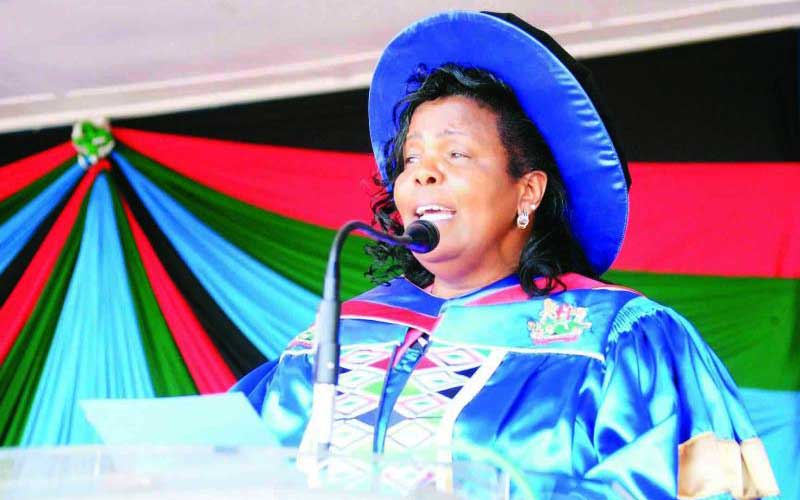 Prof Olive Mugenda (pictured) was yesterday installed as the Chancellor of KCA University.
Mugenda is well-known as the first female Vice Chancellor and has been lauded for the radical transformation of Kenyatta University.
She is a former Vice Chancellor of Kenyatta University.
While accepting the new role as the second chancellor of KCA, Mugenda said she will take on a more active position at the institute.
"At KU we had a 10-year strategic plan, and in ten years we had implemented 100 percent of that plan, including building the referral hospital," she said.
While she left the university after her tenure, she is still the chairperson of the board of directors at the Kenyatta University Referral Hospital. Mugenda is also a commissioner at the Judicial Service Commission.
She will be taking over from Prof Arthur Eshiwani.
KCA was awarded a charter as a university in 2013 by former president Mwai Kibaki.
In Kenya, a university chancellor is usually a titular head.
A chancellor is required to attend graduation ceremonies and confer degrees and diplomas to graduands.