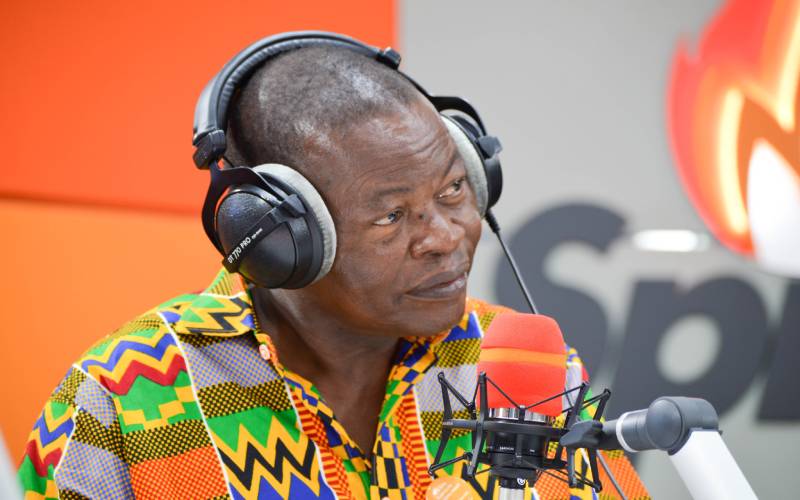 The Secretary-General of the Kenya Union of Post Primary Education Teachers (KUPPET) Akelo Misori has blamed northeastern residents for the insecurity facing teachers in the region.
Speaking during a morning show at Spice FM on Thursday, Misori said residents in the region were partly to blame for being hostile to teachers from other parts of Kenya. "The attackers could not have just come in more than 230 kilometres from the Somali border. They are people who have been living within the community. The children in the area are aware that their teachers would be killed but they don't say," he said. His remarks come a week after three non-local teachers were killed by suspected Al Shabaab militants in Garissa County. The gunmen had attacked Kamuthe Resource Centre.
SEE ALSO: Time is of essence in fixing discrepancies in teachers' earnings
Misori said that the teachers had been forewarned of the attack a week earlier which compelled some tutors to sleep in the wilderness after work. "Those who were killed were in their houses. They had received the warning but ignored and the rest of the teachers slept in the wilderness," he said. The unionist accused Garissa residents of taking insecurity against teachers lightly claiming the community did not want non-local teachers in the region. Misori was irked by leaders in the region who have bitten their lips on the matter, insinuating that they are deliberately avoiding to address the matter. "The Majority Leader of Parliament (Aden Duale) comes from Garissa. The attack happened 30 kilometres away from town. Have you heard him comment about this? Does it mean he does not visit home?" wondered Misori.
SEE ALSO: Focus on TSC as Nancy Macharia's term comes to an end
When asked how the Union would address the issue, Misori said proposed teachers deployed in north-eastern Kenya be armed with guns. He said teachers working in the area should be trained and equipped with semi-military skills for self-protection. "Foreigners coming to Kenya are being given induction on how to live here. We are proposing paramilitary training for teachers working in North Eastern," said Misori. He asked: "If the police cannot give teachers protection, why should the teachers not be armed to protect themselves?" Misori said recalling teachers from the region should be the last option since education was a right to every Kenyan. ?
SEE ALSO: Don't slash teachers' salaries, Kuppet warns TSC