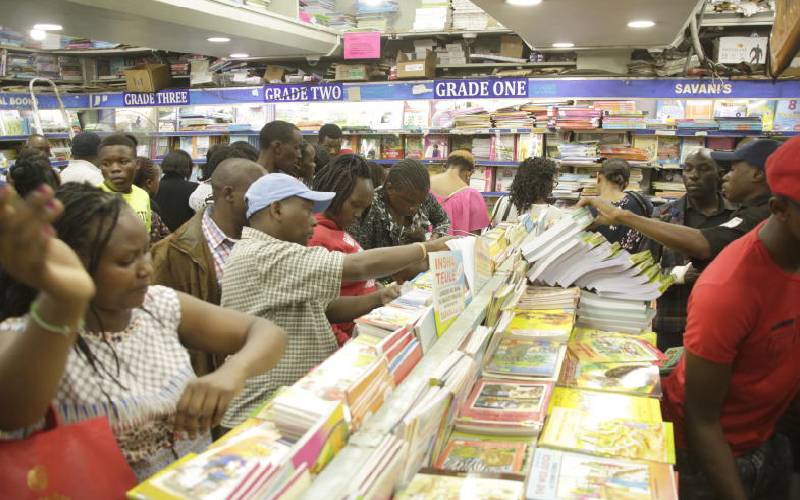 The government has introduced a top-up grant of Sh12,510 per learner to cater for assistive devices and any additional personnel needed for special needs schools.
This is on top of the Sh23,220 subsidy the government pays per student for boarding equipment and stores in special needs schools. These schools cater for learners with visual, physical, hearing and mental impairment.
In total, the enhanced government capitation for such schools is Sh57,974 per learner annually. The fees cover teaching, learning materials, boarding equipment and stores, maintenance and improvement, activity fees and medical insurance.
According to a circular on the 2020 secondary school fees guidelines released by Education Principal Secretary Belio Kipsang, other vote heads covered in the capitation are local transport and travel, administration, electricity and personal emolument.
For these schools, parents are supposed to pay Sh12,790, bringing the total to Sh70,764 to be paid per student per year.
Government has also increased to Sh5,000 from Sh2,000 last year, for maintenance and improvement per student per year to ensure a proper learning environment with adequate school infrastructure and other improvements.
"This only applies to secondary schools, where an additional Sh2,000 has been provided for to be paid by parents, bringing the total of this vote head to Sh7,000. This vote should only be used for immovable assets and other forms of infrastructure in the school that may require upgrading," Dr Kipsang said, adding that approval must be sought from relevant office on the utilisation of the funds under the vote.
He said detailed guidelines would be used on approval of projects under the maintenance and improvement fund.
According to the memo, the government has issued guidelines for day and boarding schools depending on category and location.
For boarding and day schools, the government will provide equal capitation of Sh22,224 for each student. In order to meet the cost of boarding, parents in Category A boarding schools will pay Sh53,554, totaling to Sh75,798 per student per year.
Category A has all national schools and extra county schools located in Nairobi, Mombasa, Nakuru, Kisumu, Nyeri, Thika and Eldoret.
Boarding schools including extra county ones not included in the above and located outside the mentioned towns fall under Category B. Here, parents are required to pay Sh40,535, bringing it to Sh62,779, including the government subsidy of Sh22,224 per year.
Every student in a day school will benefit from the Sh22,224 government subsidy per year and parents will be required to buy them lunch.
Other parental obligations include clearing fee balances for continuing students before schools open and school uniforms.
Kipsang advised principals to adhere to the fees guidelines, warning of those who flout the regulations of punishment.
"Each school is expected to run tuition, operational, boarding, saving and school infrastructure accounts. Schools with income-generating activities shall open separate accounts for the same. Schools that receive National Government Constituency Development Fund (NGCDF) support must open an account for the project as provided for by the CDF Act," the PS said.
He advised principals to register schools under the National Education Management Information System and update learners' records in order to access the funds, including insurance and medical cover, for those under National Hospital Insurance Fund.
"Disbursement of capitation to schools will be done in 50:30:20 ratio. The first disbursement was done last month. Subsequent ones will be done in April and August," Kipsang said.