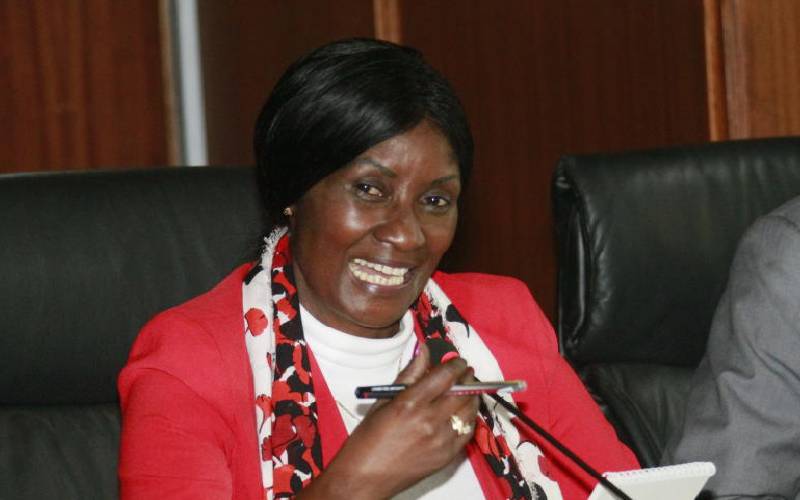 More than 2,000 school heads will report to new work stations in the new term that starts next week, the teachers' employer has said. The mass transfers target heads in both primary and secondary schools. The 2020 first term begins on Monday, January 6. According to the Teachers Service Commission (TSC), a total of 1,010 principals in secondary schools have been moved to new schools. Another 1,621 headteachers in primary schools have also be moved, bringing the number of those affected to 2,631.
SEE ALSO: Six teachers win pay, promotions case against TSC
The delocalisation policy targeting school heads was mooted by TSC this month. It will take effect in all counties. In a communication to regional and county directors of education dated December 24, 2019, the school heads should have reported to their new schools before the term starts. Most of those moved are heads and their deputies serving in their home counties. TSC has also transferred those who have served in the same station for a long period.
Concluded interviews
Teachers who were appointed after the just concluded interviews will also be reporting to their stations before the term starts.
SEE ALSO: Teachers reap big as private tuition thrives during closure
Teachers with medical conditions as well as those who are about to retire have been spared in the delocalisation exercise. Counties that have mostly been targeted are Kisii, Kitui, Machakos, Meru, Embu, Trans Nzoia, Kirinyaga and Migori. The commission first announced the delocalisation exercise in January last year, amid protests from the Kenya Union of Post Primary Teachers (Kuppet) and the Kenya National Union of Teachers (Knut). The two teachers' unions argued that delocalisation was inhumane and was breaking up families. However, TSC remained adamant and carried out massive transfers in April, August and December this year. In the current exercise, TSC also clarified that classroom teachers have been moved and will be reporting to new stations when schools open next week.
SEE ALSO: An injury to one teacher harms entire fraternity
TSC spokesperson Catherine Lenairoshi said the commission would implement delocalisation following proper regulations. "This includes handling appeals. TSC will listen to appeals made by teachers and solve them professionally," said Ms Lenairoshi said.
Compile data
In June this year, the commission directed county directors to compile data for school administrators in readiness for the transfers. Through a memo dated June 27 this year, TSC Deputy Director for staffing Dorothy Owuor instructed the directors to collect data for institutional administrators in their areas. According to TSC, transfers are being undertaken for four reasons. One is that some headteachers who retired created vacancies that had to be filled, another is that some deputies had to be promoted. Other reasons include the need to strengthen management in some schools and a requirement to move teachers who have served for long in one school.