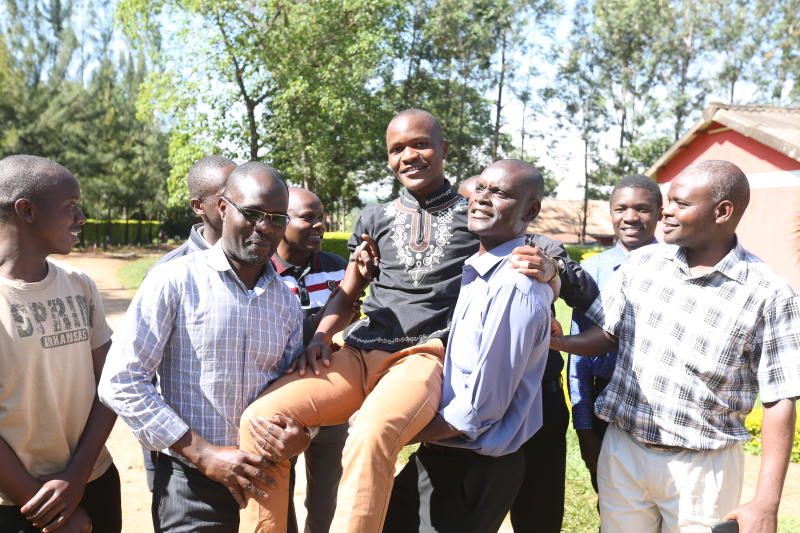 Nine candidates from Bungoma High School were among those whose KCSE results were cancelled.
The candidates received Grade Y for mean grade and could be forced to re-sit the exams.
According to the school principal Godfrey Owour, the affected candidates were involved in exam malpractices and were masterminds of school unrests witnessed towards the beginning of the tests.
"The unrest took a toll on our preparation and cost us more than six months," he explained.
Despite the challenge, Bungoma High posted an improved performance with 114 students scoring university entry grades.
A candidate from the school who was attacked and injured by a mob a day before the exams began, scored an impressive grade C+ (plus) despite sitting the exams from Bungoma Referral Hospital.
Meanwhile, celebrations at Cardinal Otunga continued over good results.
Imelda Oyombe, the school Principal, hailed the candidates for their hard work. "At least two candidates sat their examinations in hospital and still earned university grades," she said. The two, Stella Chelagat Machi got a B+ (plus), while Favour Rummy who sat the exams from the school clinic, obtained a C+ (plus). At least 210 students scored C+ (plus) and above compared to last year's 190. The total number of candidates who sat their exams in 2019 was 369.