Could universities politics be too hot to handle for Magoha?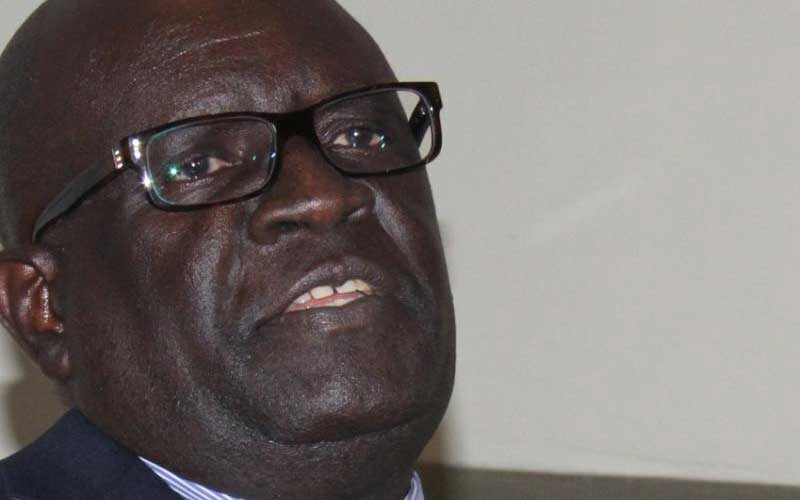 The moment he got out of the elevator and entered his office at Jogoo House, one thing was clear in his mind. He had done a diagnosis on the state of university education and arrived at a prescription: university education in Kenya was in dire straits and needed a radical surgery to save it from the doldrums to which it had descended in the past decade.
Prof George Magoha, a surgeon, proposed to carry the patient (university education in the country) to the operating table. Few needed to doubt him. About the need for reforms, he was right. Questions, however, exist with regard to the kind of intervention he has been suggesting. They are not just questions about the correctness, or otherwise, of his prescription, they are questions about whether he firmly believes he will have it easy merging or even shutting down public universities.
Recently, while attending a graduation ceremony at Kibabii University, he reiterated his stance by mentioning that universities were soon going to be affected by the fundamental reforms the Ministry of Education was working on. It must be observed that Kibabi is, presumably, among the universities poised to be affected by the reforms. His statement was made right in front of his boss, President Uhuru Kenyatta – this relates to the point being made here.
At the time Magoha's rhetoric against mushrooming of universities on every backstreet was gathering momentum, something significant was happening in the president's backyard. A groundbreaking ceremony for the youngest university in Kenya was happening in Gatundu. The university is named in honour of the country's founding First Lady, Mama Ngina Kenyatta.
Several months earlier, right in the thick of the 2017 presidential election campaigns, something similar happened in Nandi County.
Another university named after Kenya's pioneer freedom fighter – Koitalel arap Samoei – was launched. President Kenyatta and his deputy William Ruto attended. So that we may now ask the question: does Magoha have the blessings to merge or close these two institutions? If he does not, then what criteria shall he institute to select which institutions to merge or shut down?
It will be wrong to view the above illustrations as a case of selective profiling of institutions. The truth is, the above examples are instructive of the situation across the country, whether you choose to talk about Masinde Muliro University of Science and Technology, Dedan Kimathi University of Science and Technology and Jaramogi Oginga Odinga University of Science and Technology. After all, that reforms are needed is a fact, what is not for certain, is that merging universities, or even shutting them, is a good idea.
Pet projects
In any case, the politics associated with some of these universities is not bad. Even though universities are created to serve national interests, as they indeed have so far done, there is no doubt they have become pet projects locally and regionally. Residents in various locales and their leaders have supported their existence because of the role they have played in improving the socio-economic fortunes of their regions. The presence of universities in many parts of the country has not only increased access to tertiary education, but also spurred economic growth in places that had remained largely marginalised. Tell me, then, why the common people and their leaders will easily allow anyone to shut or merge them as easily as if one was dealing with a roadside kiosk.
There has been support for Prof Magoha's reforms by some whose main desire is to reduce expenditure by the exchequer on public universities. Reducing expenditure must surely be a bad reason for carrying out changes with such far-reaching consequences. Similarly, there are those who have whispered that the good professor is motivated by what we can call the "big boy syndrome". The proponents of this line of thought have argued that this syndrome afflicts those who believe that you have not gone to university unless it is Makerere, Nairobi, Kenyatta or Moi. It is good to hope that these people are wrong.
If one considers the full implications of the Cabinet Secretary's suggested changes, then it is not wrong to suspect that the professor may soon get to know that it is possible to run into a wall as strong as the rock of Gibraltar, even if one possesses the Midas touch to accomplish seemingly impossible tasks. I hope his fate does not get to be summed up in a current cliché on our streets, "he will know that he doesn't know".
- The writer is a lecturer at University of Kabianga – Kericho