Mombasa primary schools KCPE performance at a glance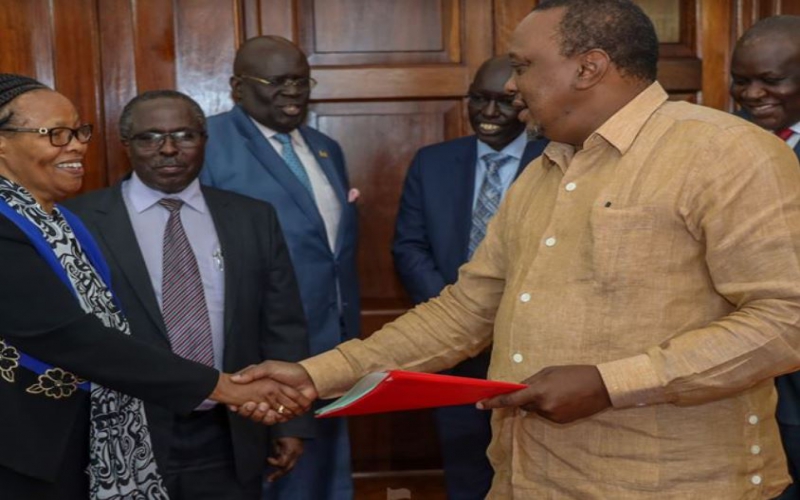 Nyali Primary in Mombasa is among schools that registered good performance in this year's Kenya Certificate of Primary Education exams.
The school had a mean score of 382.13; however, top student, Chaka Derrick Mweru, who posted 435 marks, came from Kenya Navy Primary school, a public institution, situated in Mombasa's Mtongwe area.
In the list of the top ten schools dominated by private institutions, a new entrant Paramount Education Centre that held KCPE for the first time scored a mean grade of 379.47.
"We had 15 candidates. It is all about hard work from teachers, supportive parents. It boils down to an environment of commitment and discipline," said the School Principal Dickens Kaduki who added that their first candidate, Natalia Akinyi, scored 422.
Tudor based Busy Bee School had a mean score of 368.9 with over 10 students scoring above 400 marks, the first student in the school Kai Irene Muyaza scored 422 marks.
Another surprise top performer is St David Academy situated in the sprawling Mishomoroni slums, which registered a mean score of 368.3.
Nyali which had 94 candidates, however, led for the second year with their top student, Maku Hanifa Makena, scoring 427 marks and the last candidate scoring 207 marks.
"Our school had 26 candidates with 400 marks and above. It is a dedication from the parents, teachers and students. But the hallmark of our success is team work and corporation," said Nyali Primary Principal Mr John Kombo.
But the surprise performance was from the little know St David Mishomoroni that recorded a mean score of 368.3 beating traditional giants in the region.
St David had 60 candidates with their top student, Murima Idriss, garnering 412 marks out of the possible 500. Four of their students scored 400 marks and above with many others scoring above 390.
On Monday, the pupils, teachers and parents thronged the institution celebrating the achievement with song and dance along the narrow alleys of Mishomoromi.
"It is an improvement from last year means a score of 366 to 368.3," said Mr Dan Odhiambo who attributed the success to the students' dedication and invaluable assistance from the teachers and parents.
Ashley Akinyi Masara was the top candidate at Light Academy in Nyali scoring 416 marks. The traditional academic giant posted a mean score of 362 from 23 candidates who sat for the exam from the centre.
"Ashley was on a scholarship program and we are happy that she paid back by performing exemplarily well. We are happy with the performance of all our students," said Zekeriya Sener Ozsahin the school's principal.
Other candidates at Light Academy Ismail Ibrahim and Ryan Kitonga scored 405 and 400 respectively.
"It is just as we always say 'Hard work Pays' and it is time we celebrate the results of our hard work," said the Principal.
Sheikh Zayed Education Center is another top-performing institution in the region. They had 122 candidates with 11 achieving the 400 threshold.
The school's Principal Mr Abu Bakr Hassan was upbeat about the performance saying that the management teachers and students all deserve the good results for a job well done.
Their First student Shaaban Shafi scored 417 and he says that he hoped for a better performance although he is pleased with the result.
MM Shah and MV Shah scored a mean score of 350.23. The school had 90 and the first scored 408 marks.
In Tana River AMA primary school came first with a mean score of 359.34 followed by Broadway academy with a mean score of 330. Life frontier had a 327mean score, St. Joseph Emmaus 325.71 and Holy Angels Academy 323.61.