KCPE exam delayed in Turkana due to heavy rains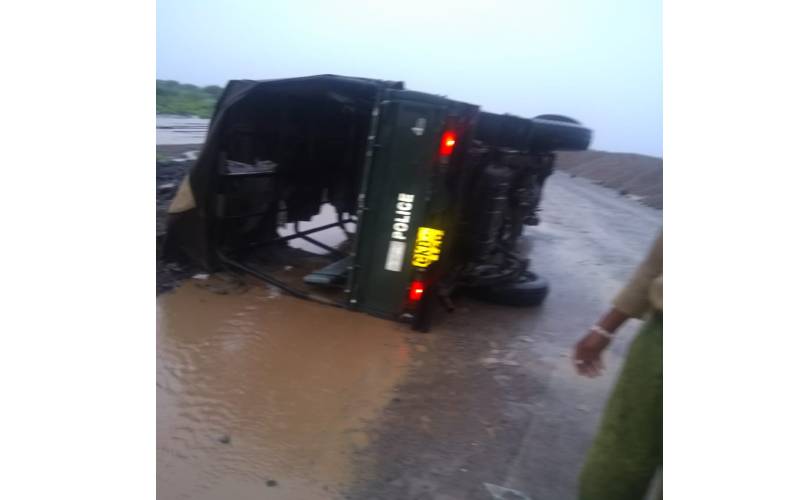 Heavy rainfall in parts of Turkana has hampered the distribution of exam materials delaying kick-off of Kenya Certificate of Primary Education exams in some centres.
County Director of Education Peter Migiri said they have been forced to request for a chopper to offload the materials so that candidates can sit for their examination.
Turkana North and Turkana West Sub-Counties are experiencing heavy rains which have caused a delay in some examination centres and they will wait for a chopper from the ministry to deliver to the materials, Migiri told Standard Digital.
"I have already requested a chopper to be released so as to deliver materials from Lowarengak container destined for Nachukui and Nariokotome primary schools and the chopper will be landing at Nariokotome center," he said.
Three other centers; Kalobeyei, Lokwanya and Oropoi are also scheduled to receive the exam papers once the chopper arrives at the centre.
In Turkana west sub-county a police land cruiser which was transporting the examination materials was involved in an accident leaving a supervisor Samwel Losike and security personnel injured.
The officials were taken to Kakuma Mission Hospital for treatment while three other sustained minor injuries.
No exam materials were destroyed or lost in the early morning incident.
The KCP exams kicked earlier today and despite weather glitches that have delayed the exams in some parts of the country, Education CS Prof. George Mahoha assured Kenyans that all student will sit for the exams.