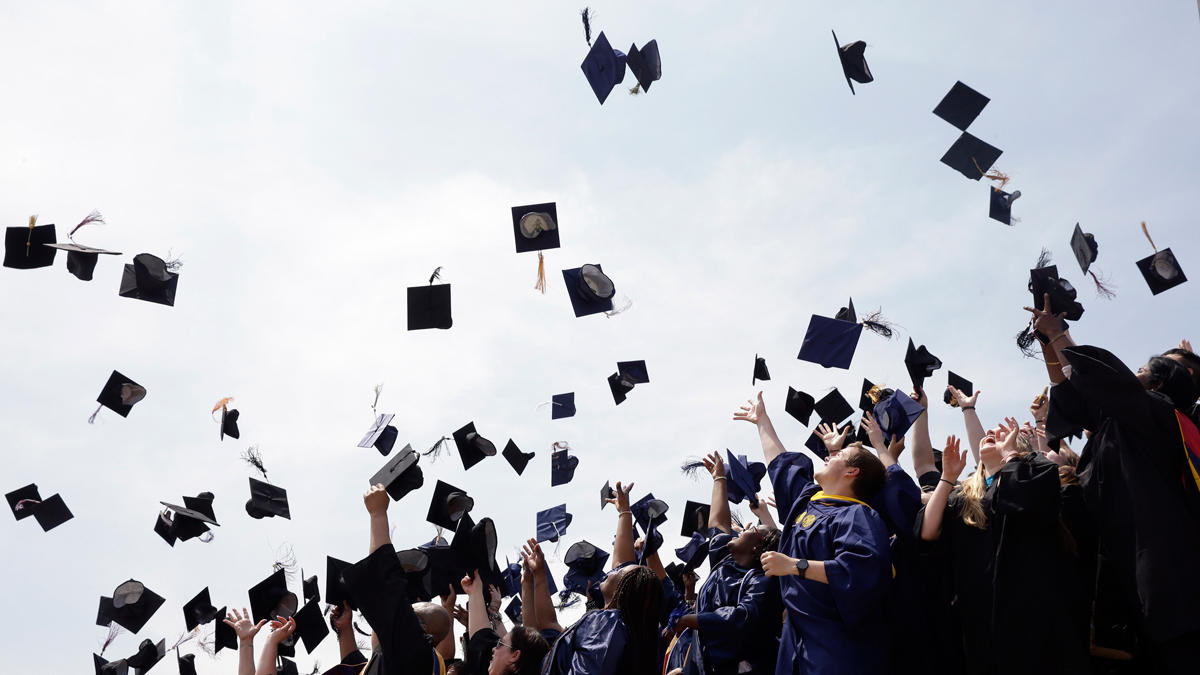 A graduation marks a major turning point in a person's life. Through it, a graduate is empowered to go into the world and do all that appertains to the qualifications they have attained. As a young graduate moves to build their career, they must pay attention to the relationships they build, the skills they acquire along the way and how much they learn from the mistakes they make, because these will also play a big role in what kind of a professional they will be and the options that will be available to them. A graduate should absorb and consider everything; this is a time to be a sponge and learn as much as you can. As you begin your post-university life, may these five points be your guiding light. First, beware of perfection. As we all know, none of us is perfect. We all keep trying and doing our best. Sometimes the best outcome from what you do may not be as good or as perfect as you expect. Do not get too stressed because there will always be another chance to get better results and experience. Just keep working. Secondly, avoid discouragement. When one graduates, there is a period of time that they tend to feel discouraged and unable to tell where their life is headed. This happens to almost everyone.
SEE ALSO: TVETs in dire need of help from State to save jobs
Keep away from the company of the prophets of doom who exaggerate talk about unemployment, joblessness, declining economic prospects and other discouraging phrases that make you feel like there is nothing in the world for you. Look for something to do and do it so well and you will have cut out your niche. Thirdly, be creative as creativity is the foundation of life. It gives rise to innovation and spurs entrepreneurship. Don't let those ideas inside you die. Research by the World Bank shows that young, growth-oriented ventures contribute significantly to net employment growth and help enhance competitiveness and economic productivity of populations by introducing new products, developing fresh novel business ideas and opening new markets. Big ideas Don't be left out -- go out and grow your ideas into big initiatives and ventures. You will not know how big your ideas can get unless you try them out.
SEE ALSO: Lukoye Atwoli appointed new dean at Aga Khan University
Fourth, keep your values strong. In the current world, ethics and integrity are more important to employers and the society as a whole, in addition to competence and qualifications. Recruiters are now using value-based job interview questions which aim to assess whether a candidate's values are in tandem with the values of their organisation. People of high integrity and good moral standing are the most sought after. Lastly, never stop learning. Do not let yourself become outdated. The people who succeed in their life plans and careers are those who are able to quickly adapt, learn and evolve in the environments and situations that they are in. They are in constant search for new skills and are able to control their circumstances. They take personal responsibility for their failures and mistakes and make efforts to rectify and move ahead. If you combine these five qualities with the educational foundation you have gained from the university, you will be well-prepared to take your next steps in life.
SEE ALSO: How 24 mourners moved with virus patient from Coast to Siaya and back
Go ahead, and create a world which will be different, one that will be better. A world where there will be less poverty and unnecessary human suffering. Be the source of the change this world needs.