Sh54m technical college opens its doors to students 3 years on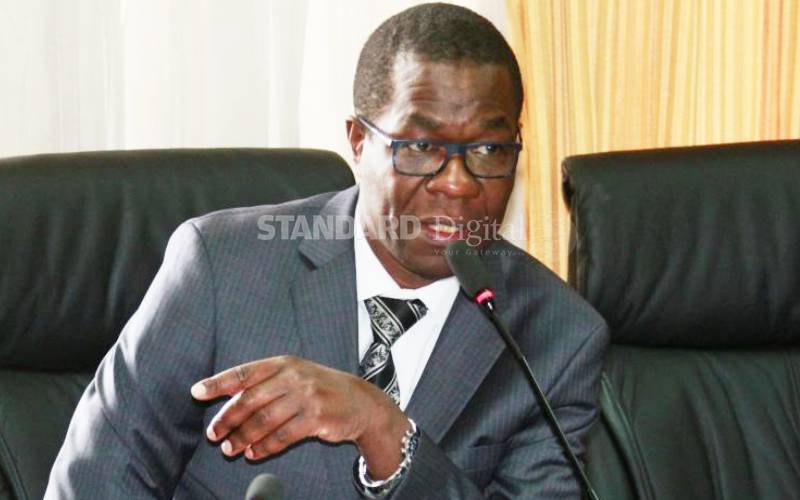 Construction of the Sh54 million Ugunja Technical and Vocational Institute is complete.
The institution located in Mbosie, Ugunja, has already admitted 500 students.
Speaking on Friday, Colleta Suda, the principal secretary for higher education, said the Government had sent laboratory equipment worth Sh20 million to the institution.
She said the school was set up to revive technical education. Ms Suda said the institution will main offer mechanical engineering courses.
"The technical institute will benefit residents of Siaya County. I urge youths to join the institute to gain the required skills in different disciplines," Suda said.
Youth employment
"I also encourage residents of the county to take full advantage of such institutions. Youth can be trained and be self-employed."
Ugunja MP Opiyo Wandayi said the institution will train young people on skills that are beneficial to the county's economy.
Mr Wandayi said needy students who join the institution will get bursaries just like other students in major learning institutions.
"The construction of the institute began in 2016. The school will offer certificate and diploma courses. The courses will bridge the gap left after some middle-level colleges were upgraded to universities," Wandayi said.
He said the institution has also come with with some important amenities such as a functional water project which will benefit the surrounding communities.
Economic growth
"This institution is going to improve the economic growth of our county. The skills that are going to be imparted on the students will stimulate economic competitiveness and alleviate poverty," Wandayi said.
The institution was supposed to be opened in September last year, but this could not happen because the project was incomplete.
Wandayi said the placement of students will be carried out by the central placement body. He noted that already many youths have shown an interest in joining the institution.
"This institution will create a revolution in this county. Soon you will see youths emerging from it equipped with essential skills to face the job market. We want youths to embrace this kind of training," the MP said.
Ugunja Technical and Vocational Institute is the fourth technical training college in Siaya County after Siaya, Bondo and Ugenya technical training institutes.