Knut moves to calm members on salary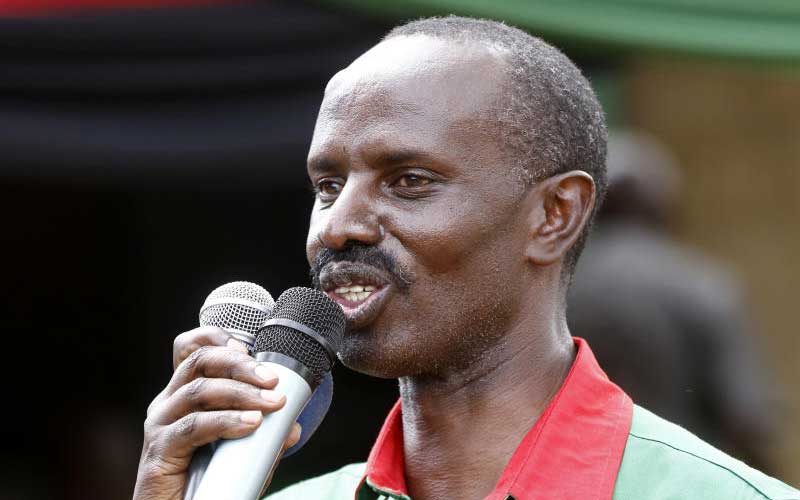 The Kenya National Union of Teachers is now accusing the teachers' employer of turning to excuses not to implement a Sh13 billion pay agreement this month.
The union says a court ruling in its favour two weeks ago did not in any way affect the implementation of the current Collective Bargaining Agreement (CBA) as claimed by the Teachers Service Commission.
"The judgment delivered is valid, accurate, protects and preserve the gains achieved by teachers," said Knut Secretary General Wilson Sossion.
This comes as Knut's rival union, Kenya Union of Post-Primary Education Teachers (Kuppet) as well as head teachers associations appeared to back TSC.
After the ruling that nullified number of new policies on transfers, union membership and promotions , TSC submitted a new application in court arguing that it will be impossible to implement the Sh13 billion CBA in the wake of the court orders..
In its application filed before Justice Ongaya, TSC argued that orders made last week would reverse the new pay agreement expected to take effect this month.
"This will lead to demotion of institutional administrators who have been promoted based on the career progression guidelines since the implementation of the CBA. It also completely cripples the exercise of the applicant function to promote teachers generally in accordance with the CBA. It is not in the best interest of teachers," argued TSC boss, Nancy Macharia.
But Sossion said the ruling did not in any way affect the total and full implementation of the CBA whatsoever.
According to Sossion, the ruling made it even easier for TSC to implement all aspects of the CBA within the law.
"The ruling with respect to promotions, union rights, transfers, appraisals and teacher professional development was a gain to teachers and are within the legal instruments governing teacher management," he said.
He warned TSC not to mislead and mobilise associations that were not party to the CBA against the court ruling.
"Let Kenyans and teachers be informed that we shall fully defend the worthy, beneficial and truthful judgment of the labour court," Sossion said.
He called on teachers to prepare for action if TSC refuses to comply with the court orders.
"We shall reinstate a nationwide industrial action without any further warning," he said.