Students' safety worries amid chilling murders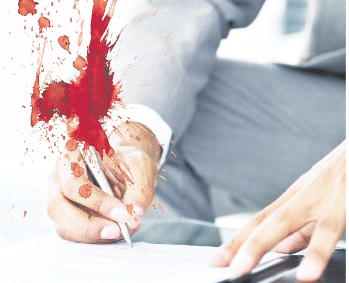 The death of University of Nairobi student leader Samuel Ragira, alias OCS Ragira, last Thursday reopened a wound in the hearts of students across the country.
Many feel the sad news will simply be registered as another statistic, and promptly forgotten. This is because the number of tragic death incidences involving university and college students has been on the rise over the past few years with little, if any, progress in bringing those responsible to book.
Four years ago, the bodies of two second-year students at Egerton University were found at the City Mortuary in Nairobi, two weeks after they went missing.
Reports indicated that Felix Magomere, a biochemistry student and Dennis Nyangena, a general science student, had travelled to Nairobi to submit their Higher Education Loans Board application forms at Anniversary Towers.
The pair, based at Egerton University's main campus in Njoro, were shot dead amid claims of mistaken identity by the police.
Despite threats from the then students' leadership and the involvement of the Independent Policing Oversight Authority, no officer has been charged in court for the murder of the two.
Some of the deaths in colleges have also been shrouded in secrecy, inadvertently concealing the true causes of studentdeaths even to close family members.
Take the case of Maseno University student Collins Kotiato, 23, who died three years ago for instance. The then fourth-year communication and media student was allegedly attacked by fellow students within the institution over campus political differences.
The battered student was then taken to the university's dispensary before being transferred to Jaramogi Oginga Odinga Teaching and Referral Hospital where he was pronounced dead the following day.
His brother Felix Otiato told the media that the university failed to contact them until three days after the incident.
The office of the Dean of Students, they said, has also failed to disclose to them the real cause of his death to date.
But if there were student deaths that caught the attention of the public and the media, then it must be those of Evans Njoroge alias Kidero, a student leader at Meru University and Sharon Otieno, a 26-year-old Rongo University student.
The former was in his fourth year of studies in February last year, when two police officers pursued him into a private compound and shot him dead.
As the institution's students union secretary general, Kidero was among students participating in a demonstration aimed at compelling the management of Meru University to review and reduce fees that had been increased by slightly over Sh8,000 a year for undergraduate students.
Administration Police Constable Leaky Maina was also arrested and is facing murder charges.
Ms Sharon, on the other hand, was abducted alongside journalist Barrack Oduor. The latter narrowly escaped from the hands of their abductors but Sharon was not as lucky.
Sharon's disfigured corpse was later discovered in Homabay County's Kodera Forest.
She had been stabbed three times in the neck, four times in the back and once in the left side of the abdomen, killing her seven-month old foetus.
At least five people, including Migori County Governor Okoth Obado, his personal assistant Michael Oyamo and Migori County Clerk Caspal Ojwang, were arrested and arraigned in court. The case is ongoing.
Hostel crisis fuelling insecurity
While relationships gone wrong and police brutality have caused a significant number of student deaths, recent cases point to an increase in insecurity caused by hostel crisis in campuses.
In July last year, Jomo Kenyatta University of Agriculture and Technology lost a 21-year-old second year student, Tabitha Kiiti, whose body was found dumped outside one of the hostels after being reported missing for about three days. The same institution also lost a student, Tabitha Muthoni, who was stabbed to death while heading to her hostel located outside the university premises less than two months ago.
The first-year student was stabbed in the neck as she tried to fight off robbers who were after her mobile phone. Just about the same month, a second-year Bachelor of Arts student at Mount Kenya University Eric Mugambi lost his life after being stabbed by unknown people on his way to Kiandutu slums in Thika where he lived.
Much more worrying was the death of Rodgers Mengo. The young lad was shot in the back and stomach by gangsters as he slept in his room. The second-year student at the Kiambu Institute of Science at Technology lived in a single room located more than two kilometres from the institution.
In February this year, Masinde Muliro University of Science and Technology also lost a student under unclear circumstances. Clement Omollo Ogendo, a fourth year Information Technology student was found dead near a timber yard at Lurambi estate, along Kakamega- Webuye highway.
He was allegedly beaten to death by thugs who attacked him as he headed to his rented single room outside the university.
And a few days ago, Vincent Aenche Getenga, an Engineering student at Kisii National polytechnic was found murdered and his body dumped on the road at Nyakongo area. Police are still going on with investigations to establish those behind his murder.
Such cases occur on a near monthly basis and are also common in other campuses.
However, the death of Samwel Ragira last week brought to the fore a discussion on what really happens and who controls the shopping centres situated close or within every campus.
Campus politics to blame
A day before he was gunned down by the yet to be identified thugs, Mr Ragira accused the police and another group he claimed were gangsters of terrorising traders and students at the Klabu 36 market situated close to the University of Nairobi's main campus.
According to the former student leader, the group - alleged to be members of the outlawed Mungiki sect - were demanding Sh10,000 from the small-scale business people before allowing them to operate.
Whereas the UoN vice chancellor Prof Peter Mbithi has distanced the ownership and control of the market from the institution, certain quarters believe that there is more to the chaos than what meets the eye.
Macodero Benard, a former student leader at Moi University says that in most cases, student unions and associations usually have the last say on who is awarded the tender to operate a business within the student centre and any other business premises within an institution of higher learning.
"The shops are entirely a students' affairs issue. In fact, this is one of the privileges considered by most people when they want to run for an office in campus," Macodero says. "The chairperson of the student union always dictates who operates what in the campus shopping centre," he adds.
Macodero says that, sometimes, students are tempted to do anything to get to such a position of influence.
"It is probably one of the reasons why campus politics is marred by claims of corruption and mega scandals. You'll find others receiving support from certain business people in exchange for the lucrative deals within the university. Some people have the ability to give much more than Sh150,000 to a student leader in order for them to act as their mouth piece when matters trading within campus are mentioned," he says.
Isaac Ongoma, a former student leader at Egerton University, says some student leaders cannot account for their sudden wealth because they accumulated itas kickbacks while at the helm of leadership.
"Some leaders promise, but under-deliver for one reason or the other. This more often than not spells doom for the individual and death of any of the parties involved is never too far-stretched," says Mr Ongoma.
"After duping others to support your bid, it is highly likely for them to do everything possible including hiring of goons to 'deal' with you when you fail to honour your pledge. Same scenario happens to other students and leaders who might be tempted to prevent such cartels from succeeding," he adds.
The two former student leaders say OCS Ragira's case might be different since the University of Nairobi has said that he was expelled years ago.
Macodero says that apart from the full implementation of the Universities Act 2016, individual institutions should come up with proper policies guiding tender processes to curb cases of corruption and other ills associated with the vice.