Shame of 1,000 missing girls who sat KCPE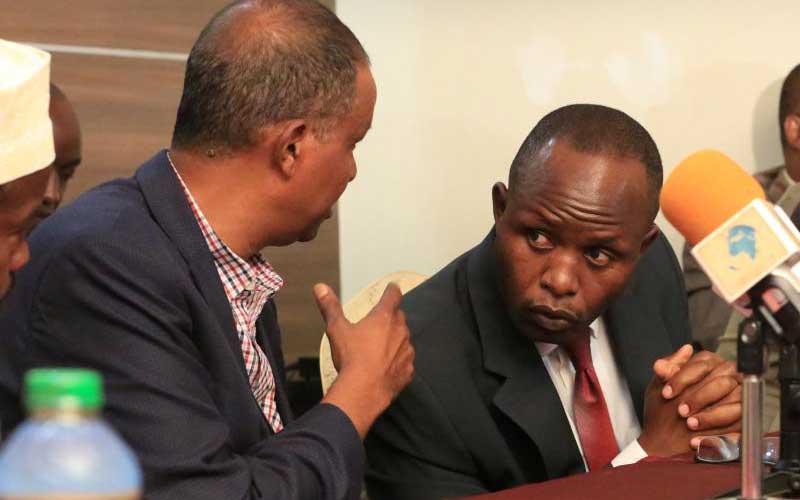 Narok County Commissioner George Natembeya has revealed that the government was still looking for 1,019 pupils after tracing 1,581 out of the 2,600 who sat Kenya Certificate of Primary Education (KCPE) last year.
A fortnight ago, Interior Cabinet Secretary Fred Matiang'i gave chiefs in Narok a seven-day ultimatum to give a report on the whereabouts of the pupils who were yet to report to Form One in Narok.
"We have firm instructions from the president that we must have 100 per cent transition rate from primary school and we cannot afford to have our girls missing an opportunity of joining Form One because of failure by the government to protect them from sexual predators," Dr Matiang'i said.
"The chiefs should not only locate where the girls are but also arrest those behind the Female Genital Mutilation (FGM), early marriage and teenage pregnancies. This is criminal and we shall not negotiate on it."
Natembeya said he was working with chiefs to ensure that those who have not joined Form One or any vocational training institute are located and appropriate action taken.
"We are on high alert in ensuring that 100 per cent transition as per the government policy. All those parents whose children have not joined any institution since they sat their KCPE should come forth and report to chiefs," he said.
Transition was impressive
More than 90 per cent of pupils who sat KCPE in Narok last year joined Form One.
Natembeya said the transition was impressive taking into consideration that the county had lagging behind due to FGM, early pregnancies and marriage affecting the girl child.
In the six sub-counties, Transmara East led in the transition with 99.07 per cent, followed by Transmara West with 98.74 per cent, Narok North 97.1 per cent, Narok East with 95.57 per cent while Narok South came last with 89.25.
"Out of the 22,532 who sat KCPE,21,334 managed to join Form One,73 joined vocational training colleges, and a total of 165 were forced to repeat Standard Eight which we are happy," said Natembeya.