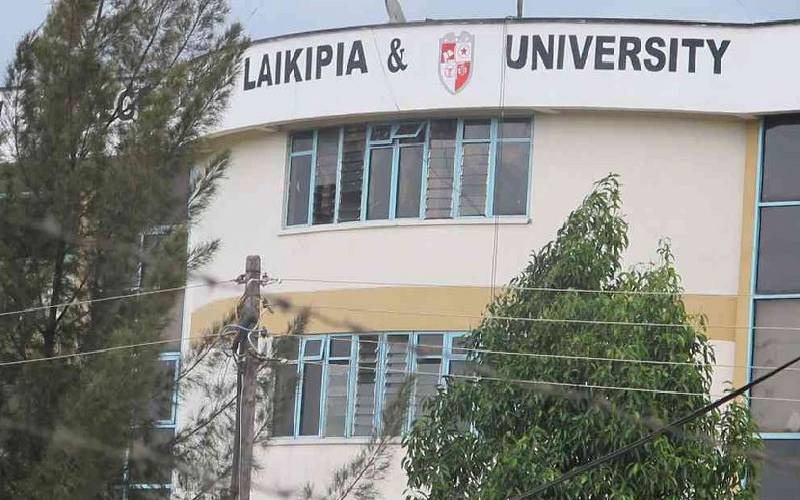 The Commission for University Education (CUE) has closed Laikipia University's Nyahururu campus.
This is after the institution failed to meet requirements set by the commission while starting the campus.
The CUE wanted the university to address the inadequacy of land to establish the campus, lack of physical facilities such as a library, inadequate funds and staff.
The campus was located on a three-storey building in Nyahururu town.
The fate of more than 2,000 students studying at the campus now hangs in the balance.
Officers from CUE were on Monday at the institution situated in the Central Business District of the town. They ordered it closed.
Two years ago, the commission wrote to the university management directing it to comply with the requirements.
A proposal was thereafter drafted, with the management agreeing to relocate the institution to another more agreeable site.
Students who spoke to The Standard complained that they had already paid the semester's fees, and also paid for accommodation in the hostels, money which was likely to go to waste.
"The closure caught us by surprise. The management had not told us anything about it," said a student who sought anonymity.
"The two years which I have spent studying here will now go to waste. We want the management to explain what will happen next," said another.
Contacted, the university Vice Chancellor Kibet Rotich said plans were underway to accommodate the students within the main campus, and other satellite campuses in Nakuru and Mararal.
"We are making the necessary arrangements to see that all students are accommodated in our various campuses," Prof Rotich said.
However, the students complained that they would be forced to incur further expenses as a result and demanded compensation.