It's dream come true for needy students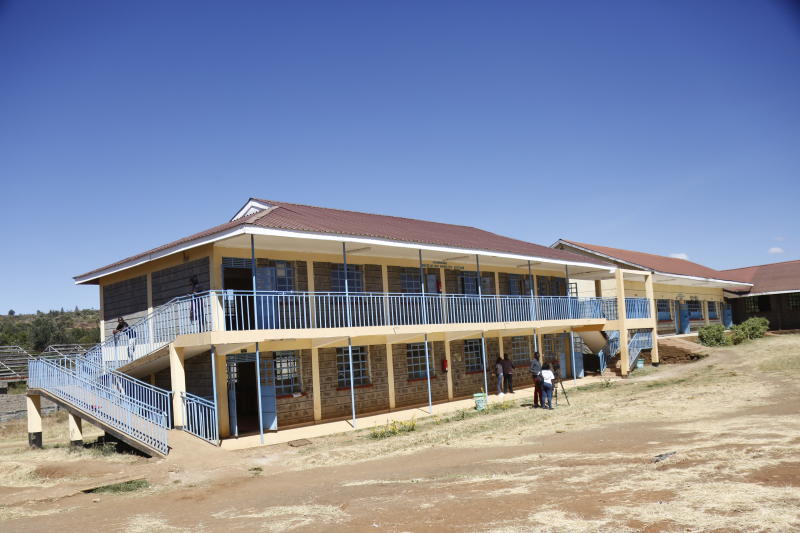 When Audrey Chepkemoi scored 329 marks in the KCPE exam of 2016, she was elated. But the joy soon fizzled out when it dawned on her that she would not afford to join Talai Secondary School in Baringo where she had got admission.
Her parents had separated much earlier and Audrey and her three siblings only lived with relatives who also could not afford her secondary education.
Determined to pursue her education, Audrey set out to search for her mother one evening. This risky journey landed her in a strange homestead from where her fortunes changed for the better.
It is from here that she got links to Uzalendo School, an institution where bright but needy students learn for free, where she is now among 56 candidates for this year's KCSE exam.
"These are our first batch of candidates, the candidates whom the society is looking up to. The school is modelled just like Starehe where needy but brilliant students are enrolled," says John Kapkato, the school principal.
Uzalendo School is a product of Eldama Ravine Education Foundation (EREF) started as an education fund by residents with the help of their MP Moses Lesonet in 2013.
The sponsorship programme previously supported needy students enrolling in various secondary schools. However, a decision was made to build a school to enroll all the sponsored and brilliant fee-paying students.
"The idea was to bring all the students under the sponsorship programme in one school, which would make it easier to run and also to incorporate other fee-paying students," says Mr Kapkato.
High expectations
The school population is 300, with 150 being self sponsored and 150 sponsored by EREF.
In the class, expectations are evident – everyone has a revision timetable, target points and a dream career. After all, everyone is able to clear their school fees while those who were not in a position to pay have had theirs cleared for the four years.
Audrey recalls: "I decided to escape and look for my mother in Eldoret where I was told she lived. I however got lost and found myself stranded in someone's compound. The family took me in and has since become my guardians."
The school's Director of Studies, Silas Chepcheng', Audrey says has been exemplary, topping her class and other schools in local competitions. "Her story is one that always give us hope. First, Audrey was the very last student to be enrolled in the school that year, almost a month late. She was not under the scholarship programme but her hard work and level of need propelled her to being enrolled in the scholarships that ensures that a student's fees is catered for till the end," says Mr Chepcheng.
And Audrey's faith and hope have waned a bit: "With all the support, I am sure I will attain my goals. I am aiming at an A of 83 points to enable me study medicine in the university and support the many needy students in society," she says.
For Festus Kiplagat, also a Form Four student, getting enrolled into the sponsorship programme was the only way to relieve her poor mother from tedious work in people's farms to put food on the table and take him and his three siblings to school.
Struggle
"My mother is a casual labourer and my father died long ago. We also depend on our half-acre farm for food, which is really a struggle for my mother," he says.
Kiplagat had scored 327 marks in his KCPE exam and was admitted to Poror High School but his mother could not raise the fees single-handedly. "We applied for the sponsorship and luckily I qualified," he says.
EREF Chairperson Patrick Boruet says the sponsorship programme has supported 211 students since it was formed in May 2013. He says the programme started following the prevailing challenges in the region where bright but needy students fail to transit from primary to secondary school as a result.
The programme was geared at raising funds through the famous Chemususu Marathon in Baringo County as well as local fundraisers targeting individuals and professionals from the area.
"We realised that despite the many sponsorship programmes in place, there were still many children being locked out of school. Many needy children who secured places in prestigious national schools ended up dropping out or getting enrolled in local day schools while those who managed to join rarely managed through as a result of the challenge with school fees," says Boruet.
When the programme was supporting a number of students in various schools across the country, the high and irregular fees charged in some schools prompted the foundation to start a school that would bring their students under the scholarship under one roof.