HELB and county partner to roll out revolving fund for Bomet University students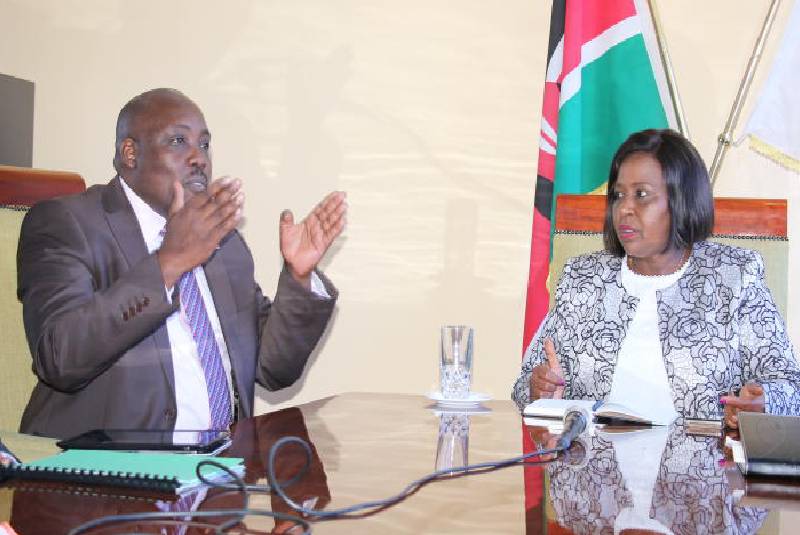 At least 1,500 university and college students from Bomet County are set to benefit from a Sh30 million revolving fund.
Bomet Governor Joyce Laboso said the funds will be accessed through the Higher Education Loans Board (Helb) and added that the county seeks to increase the kitty to Sh200 million in the next five years.
She was speaking in Bomet after signing a memorandum of understanding with the loans board. "We are targeting those pursuing courses which we seek to tap skills from and medical students seeking to specialise in cancer treatment will be given priority," she said.
Helb Chairman Charles Ringera hailed the move by the county, saying it will boost the level of education and curb drop out cases.
He said more than Sh84 billion had been loaned out to students over the years and that beneficiaries have repaid more than Sh22 billion with the board seeking to recover another Sh52 billion.
The board, he said, was seeking to recover Sh6.6 billion from beneficiaries he describe as defaulters.