Booming business for shops as schools open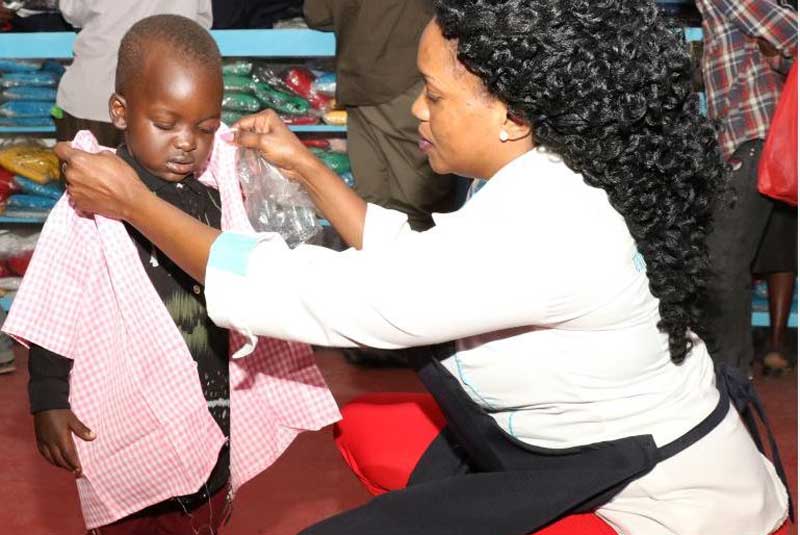 Parents and students thronged Nairobi's bookshops and uniform outlets in a back to school shopping spree.
Several parents who were interviewed seemed unconcerned about the looming strike, and wen on shopping for their children.
"Let the teachers strike be. That will not stop us from buying what is required by the school," said John Esonga.
Elizabeth Nanjala said she could not shop early for her child who is joining Form One since she was yet to receive the school admission letter.
Pardeep Rehal, a manager at Savani Book Centre in Nairobi, said textbooks, especially for Grade One to Three children, were selling at almost half their normal price.
Mr Rehal attributed the low prices to the minimal cost of printing text books.
He said, for instance, a textbook which normally would cost Sh500 was now selling at Sh350.
"There is confusion among some parents as to which books they should buy. Some of them wanted to buy textbooks for the new curriculum, but we advised them to buy the books for the old system of education," said Rehal.
Many bookshops and uniform outlets around the city were full and recorded booming business.
Cannon Musinga, who was accompanied by his son Gabriel Mutuko, a Grade Three pupil, helped him fit his new school uniform.
"I need to buy a school uniform for my child. I am trying to find one that fits him well. Prices here are fair," said Musinga.