KCSE results are ready for release amid ranking gap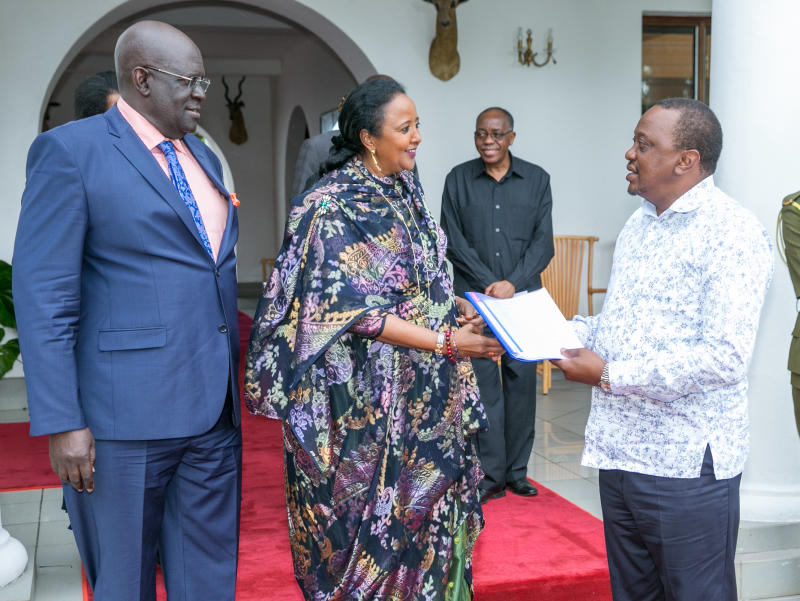 Education Cabinet Secretary Amina Mohamed is expected anytime now to release the examination results of the more than 600,000 KCSE exam candidates.
However, the Ministry of Education is yet to formulate rules that would operationalise ranking of schools and candidates as provided for in the new law passed in 2016.
President Uhuru Kenyatta signed into law a Bill that returned ranking of schools and candidates based on performance.
Ranking was banned in 2014 after it emerged that the practice created unnecessary competition among schools, resulting in examination irregularities.
The ministry also said some unscrupulous headteachers and proprietors of schools used unethical methods to appear on the merit list.
"Using mean scores alone to rate learners or institutions does not give conclusive evidence of the effects of other variables such as physical resources, teacher-pupil ratio, teacher quality, teaching-learning materials and school management, which also impact performance," reads a statement from the ministry in 2014.
The ministry report revealed that some schools deliberately maintained small class sizes, making it possible to drill for good grades.
As a result, the ministry said, some schools abandoned non-examinable subjects such as Physical Education (PE), Music and Art, which should be integral aspects of ranking.
The Kenya National Examinations Council (Amendment) Bill became law in 2016, making it mandatory for the national examiner to rank schools based on KCPE and KCSE examinations performance.
However, national examination results are still released without the merit list as envisaged by the law.
The Bill, which was sponsored by Kiminini MP Chris Wamalwa, reversed the ban on ranking after receiving tremendous support in the National Assembly.
After assenting to the Bill, President Kenyatta said it would address problems encountered in ranking of schools in the past.
It, however, emerged yesterday that the ranking rules are yet to be put in place. This means as examination results are released, candidates will rely on the media to provide performance analysis.