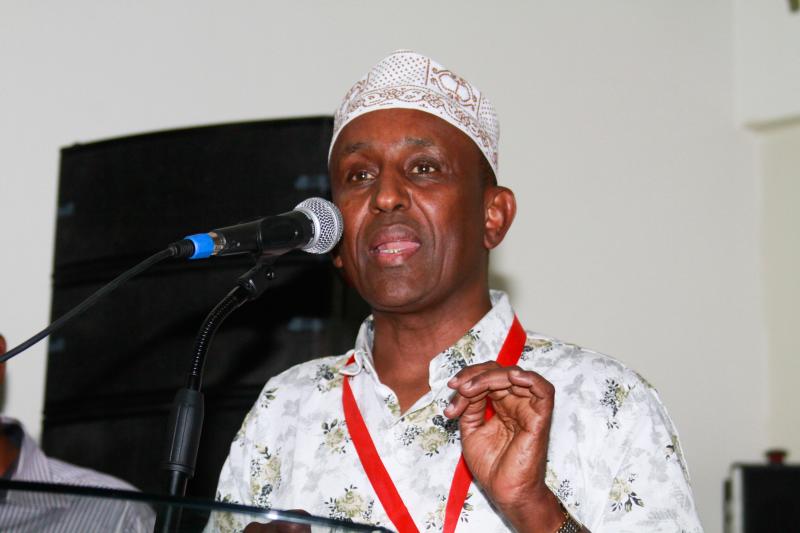 The University of Nairobi (UoN) has denied awarding Garissa Governor Ali Korane a master's degree, an anti-graft agency has told a court.
In response to an application challenging academic qualification of the governor, Ethics and Anti-corruption Commission (EACC) said the UoN, through a letter dated August 20, 2018, denied issuing an MBA certificate to Korane.
EACC detective Kelvin Lang'at said the university confirmed that the certificate was a forgery because the governor's name was missing in their records.
Read More
He said a complaint was lodged to EACC by Aden Muktar claiming that Korane might have forged the MBA certificate to get clearance to vie for office in 2017.
"Pursuant to the complaint, we commenced investigations into allegations which are still ongoing," said Lang'at.
He said preliminary inquest established that in 2012, while seeking clearance, Korane filed a self-declaration form indicating he possessed an MBA from the UoN.
The report indicates that in 2017 Korane, again, filed self-declaration form indicating the same while seeking clearance from EACC.
Korane is said to have also submitted the said form at the Independent Electoral and Boundaries Commission (IEBC) offices last year.
"Korane contradicted himself in the declaration because there is another part he said the highest qualification is a Bachelor of Arts in International studies and Diplomacy from Washington International University," said Lang'at.
He said a closer analysis of the said form presented to IEBC revealed that the information was altered to remove MBA degree and replace it with Bachelors of Arts.
EACC said upon completion of the investigations it would forward its report to the Director of Public Prosecutions.
The petition was filed last November 9 by the father of a former Garissa County executive Idriss Aden Mukhtar, who is in a coma in an Indian hospital after he was shot in the head on August 19.
Aden Muktar Bare said his son was in the process of filing the case when he was shot.
Bare wants the court to declare the Garissa gubernatorial seat vacant, arguing Korane violated the Leadership and Integrity Act by presenting fake academic credentials.