KPSA condemns CS Amina's failure to engage new curriculum stakeholders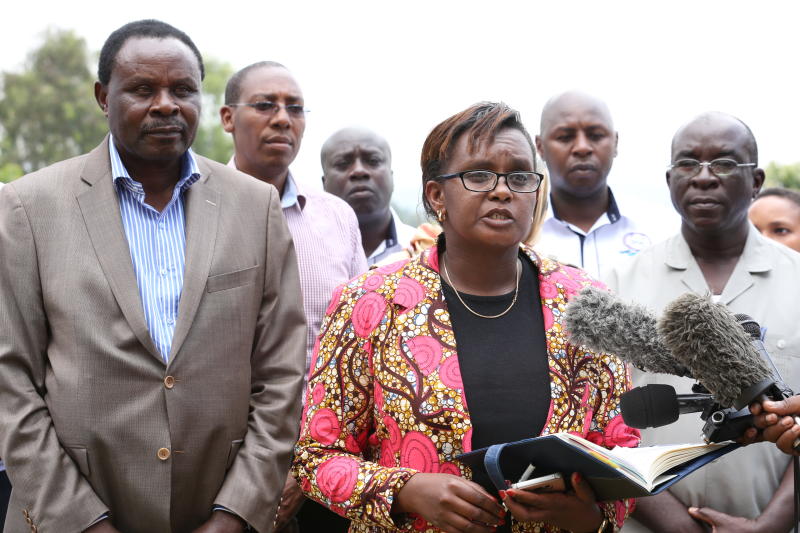 Kenya Private Schools Association (KPSA) has urged President Uhuru Kenyatta to intervene and end the confusion surrounding the implementation of the new curriculum.
Chairperson Mutheu Kasanga, in a statement to newsrooms yesterday, said the President should urgently convene a meeting of all stakeholders to avert a looming disaster.
He accused Education Cabinet Secretary Amina Mohamed of plunging the sector into confusion by ignoring some stakeholders in implementing the new system of education.
"Parliament, through the committee on Education, Science and Technology should be engaged immediately to help in the development of appropriate legal framework to support the new curriculum," said Kasanga.
She added: "An Education Standards and Quality Assurance Council should also be set up and operationalised urgently."
Ignored stakeholders
Kasanga said Amina ignored stakeholders who were critical of the new curriculum and wanted it reviewed before being rolled out.
Implementation of the new 2-6-3-3 Competency Based Curriculum (CBC) has been put on hold indefinitely by the Education CS who argued the rollout should not be rushed.
Kasanga said in February Amina ignored a meeting they had called to advise the ministry on the way forward before the curriculum is implemented.
"We strongly condemn the CS for ignoring concerns by stakeholders who were critical of the curriculum. She ignored a meeting we had called to review the process," Kasanga said.
Kasanga said they have, on several occasions, sought to meet the CS but she never responded to their letters.
Education sector
"Her silence made some us believe all was well and that she meant well for the education sector. This fiasco should serve as a wake-up call for all educationists to come together and demand an education system that is credible, fair and which is delivered equally to all," said Kasanga.
The decision to suspend the new curriculum without consulting stakeholders, Kasanga said, is an indication of incompetence.
She said this has demoralised and frustrated parents and children who are unable to plan for their future with certainty.
"To start with, CBC has not been anchored in law which means, the new curriculum can only be run as a pilot," said Kasanga.
NSSF earnings hit Sh19b
State pension scheme, the National Social Security Fund (NSSF), has reported a Sh19 billion growth in investment returns in 2017.