Top pupil in Nyanza might miss chance in Form One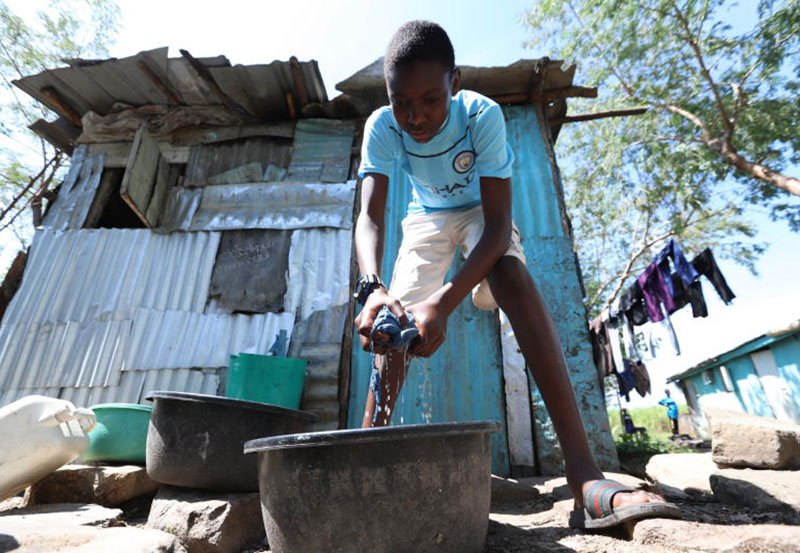 A 13-year-old son of a farmhand is the best KCPE candidate in Nyanza region.
Zakaria Mogambi Otuke of Muhoroni Furah Primary School in Kisumu County scored 447 marks to beat Sewe James of St Peter's Cape View in Homa Bay to the second position with 445 marks.
Zakaria, whose family lives in an iron sheet shanty near Muhoroni Township, said he was not sure if he would manage to join the national school of his choice.
His father, Meshack Otuke, works on farms to feed his family while his mother sells vegetables at local markets.
"We are celebrating him even as we ponder where we will get school fees," said Mr Otuke.
He said his firstborn daughter, a Form Two student at Alliance Girls' High School, was sponsored by a church and the CDF fund.
He appealed to well-wishers to support his son to enable him to realise his potential.
"During free time in school, I would follow my teachers for help and revised well," said Zakaria.
He attributed his success to his teachers and parents, whom he said always encouraged him.
The aspiring neurosurgeon would like to join the M-Pesa Foundation Academy.
His father said he was grateful that his son posted impressive results despite the family's struggles.
"It took hard work. He would read up to 1am and as parents, we would guide him and encourage him to give his best," said Otuke.
"We did not expect him to be the best in the region, but we gave him a target of 445 marks."