Techniques students use to memorise before examinations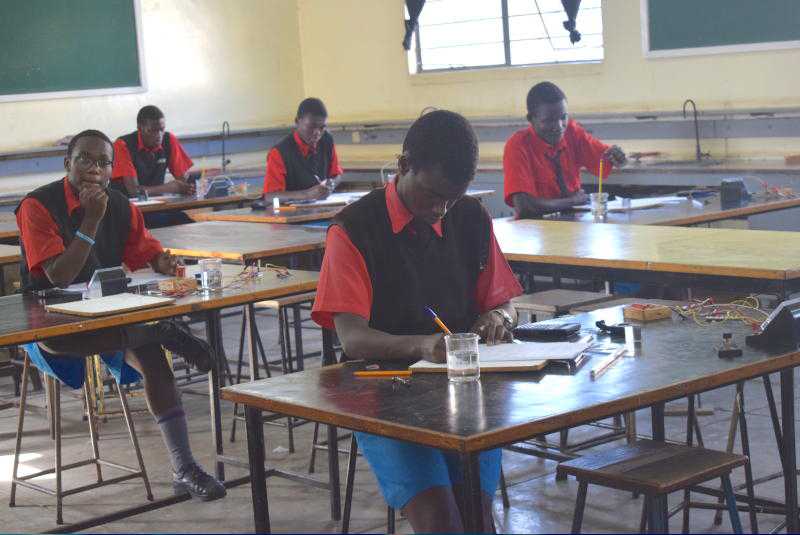 KCSE examinations started on October 22, 2018 with practical exams and KCPE will begin on October 30, 2018. Candidates around the country are currently focused on revising for these national examinations which come with a lot of pressure on students to study and have a clear understanding of subjects and concepts involved in them. Students love to have a tight grasp of how everything they studied fits so as to remember the facts and details easily. Here are some memorisation techniques that students use when studying for exams:
Using acronyms
Candidates use acronyms in memorising during examination times. These acronyms are usually made up from the first letters of a list of words. They take the list of facts they want to remember and put them in an order so that the first letters or syllables of each word, spell a real word or a made-up word. An example is the acronym KESAN which stands for the four tallest mountains in Kenya; MT. Kenya, Mt Elgon, Mt Satima and Mt Ng'iro. This strategy does not really help them understand the information but it helps them memorize it.
Visualisation
Candidates use visualisation to help them master diagrams such as those found in Biology, Chemistry or Physics. Visualisation involves seeing an image without actually looking at it. Students use maps, charts, pictures or graphs to help them visualise. An example is the topic of cell biology. A student is able to quickly grasp the cell structure by drawing the cell body numerous times. The drawings helps students visualise the cells making it easier to understand their roles. Candidates thus create mental pictures of what they want to memorise and understand easily.
Association
Connecting a word with an event, person, place or situation is also key in memorising. This is valuable while studying Literature and Fasihi. Students associate the characters in the set books to national leaders or someone they know whose behaviour is similar to a character like their father or sister. For example corruption that is a theme in set books can be associated with the corrupt state of our nation, thus making it easier for students to explain the theme.
Understanding
Candidates also try to understand a topic before examinations. Understanding is achieved by making a connection between what they are learning and what they have experienced. An example is finding places on the Map where World War I and II rebellion is said to have taken place before learning about the events and leaders who led the rebellion. Understanding a concept makes it easier to memorise and students use this tactic while going to exams as they can easily relate a question to what they already understand.
Group discussions
Students use group discussions to help them memorise during exams. This is because they get to learn something new from each other or understand a concept better. They just talk about the information they have learnt- discuss, debate and argue. An example is discussing Calculus; the steps involved, the results achieved, the changes in different figures and by doing this they remember even more. A student may have skipped learning some important aspect of a topic which other students may have grasped. This is shared and memorised during group discussions.?