Cheats put on notice as tricks exposed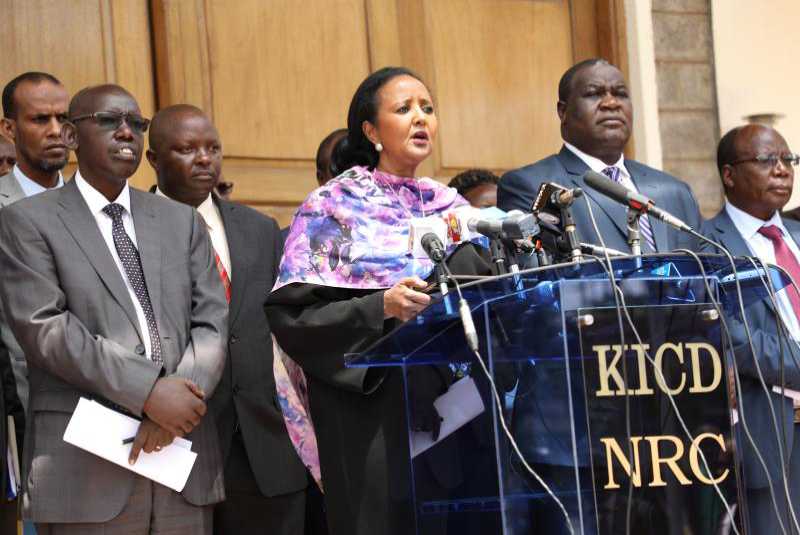 Kenya National Examination Council (Knec) has sounded a warning that some candidates may attempt to insert money in answer booklets to bribe markers.
Knec has also revealed that some of the 1.7 million candidates who may not have adequately prepared for the examinations may write offensive words, phrases or make funny drawing in their answer scripts to influence marking.
Knec Chief Executive Officer Mercy Karogo said security agencies are on high alert and pointed out critical areas that all contracted professionals must observe for smooth examination administration. The details are contained in a comprehensive Knec checklist cantaining various ways candidates, teachers and other interested persons may use to influence national exams.
The document, already sent to schools through education officials, also states the roles of each of the persons who will take part in the process.
Finer details of the document reveal that some candidates may engage in disruptive behaviour in the examination room or centres to create a commotion necessary for sneaking illegal material. Knec says the strategy may include any behaviour that disrupts the administration of scheduled examinations in an exam room or centre.
In its manual, Knec asks examinations invigilators, supervisors and security agents to look out for candidates likely to use offensive language during examinations.
The document states that some candidates may start a fight within the examination room or its precincts; while some may demonstrate disrespect to supervisors or invigilators.
"Others may engage in inappropriate dressing within the examination room or centre and others may arrive at the examination centre while intoxicated," reads the exam manual instruction. Karogo says uncalled for behaviour such as screaming, stripping naked, dragging furniture, shouting within the examination room or its precincts are other behavior that must be checked and controlled not to influence examination administration.
Knec further cautions examination administrators to look out for early exposure of examination papers. Mrs Karogo has tipped supervisors and security agents that early exposure may occur a few hours or minutes before the time scheduled.
Basic Education PS Belio Kipsang has already cautioned that any school or examination center that will access question papers before time will be shut and the administration process suspended.