Four students drawn as Geography field lesson turns sour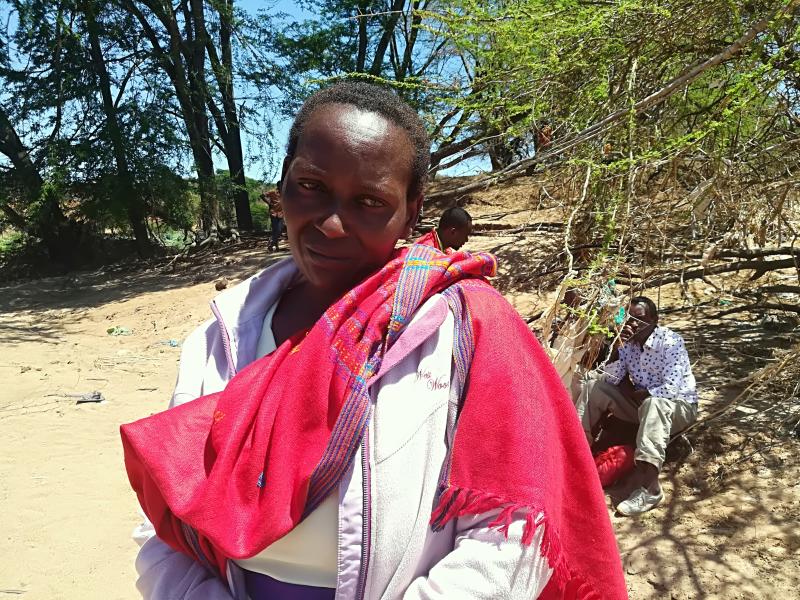 A Geography lesson for Form One students of a school in Yatta Sub-county in Machakos has left parents and teachers mourning the untimely death of four students.
The four, a girl and three boys, were classmates at Syokisinga Secondary School in Kyua Location.
They drowned in River Athi where they had been accompanied by two of their teachers for a field lesson on Friday afternoon.
One of the students interviewed by The Sunday Standard said the deceased and few others decided to swim in one of the pools before the rest could arrive.
"One group rushed ahead of the rest because they wanted to arrive before the teachers. Unfortunately, they ventured into a dangerous pool where they disappeared and drowned," the student said.
The body of the girl was retrieved on Friday evening, just a few hours after she and her colleagues took the fatal dive into Ukambani's biggest river.
However, rescue operations were called off after night fall and resumed yesterday morning.
The three other bodies were retrieved yesterday afternoon after vigorous efforts involving local residents and professional divers.
Machakos County Director of Emergency Services, David Mwongela said professional divers applied 'rope rescue gears' technology to find the three bodies. "The search exercise has been concluded after successful retrieval of the bodies, which was spearheaded by our professional divers. The rest of the matter is now in the hands of the police," Mr Mwongela said.
David Katumo and his wife Jacinta, whose 15-year-old son, Muthiani David was among the students who died described the incident as most painful. "Muthiani was a cool boy who was very promising in his studies. It is a loss that is hard to bear," he said.
His wife, Jacinta was overcome by emotions after viewing the lifeless body of her son. "I have lost a son I loved so much. He was my last born. Very obedient and cheerful. But I could not believe when one of his friends told me that he was among the victims, but now I have seen with my eyes," she said with tears trickling down her cheeks.
At the same time, Yatta branch Kuppet secretary, Yvonne Musyoka who led dozens of teachers at the scene described the incident as unfortunate. "We condole with families who lost innocent children in this tragedy," she said.
Former area MP, Francis Mwangangi called for speedy and independent investigation of the matter by both police and the Ministry of Education. "That was a typical scenario of sheer negligence. Relevant authorities must investigate the matter and deal with anyone found culpable," he said.