Regional office capable and equitable to help end students unrest: Ann NgetichRegional office capable and equitable to help end students unrest: Ann Ngetich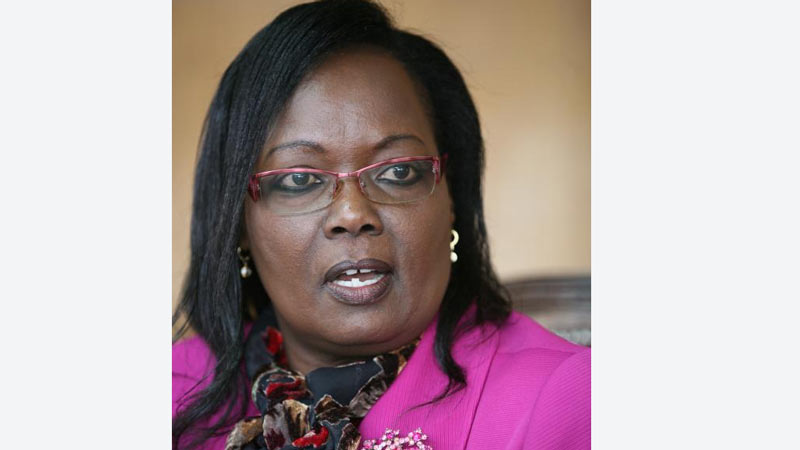 Western Region Coordinator Mrs Ann N'getich has assured school principals in the western region of national government support to end secondary school strikes in the region.
Speaking at a meeting organized by education Cabinet Secretary Amina Mohamed with region's school heads in Mumias, Mrs. N'getich stated the national government is in league with county governments from the region to end the unrests.
"We are aware of these problems and have received 15 cases at our level offices, 7 resulting from students unrests while 8 from arson or attempted arson. We want to assure everyone that the national government in liase with the county government, is on top of the matter and investigations on the causes of these acts is underway, "said Mrs. N'getich.
The dependence of school security team, she said, is the first step to counter student's unrests and pleaded to principals to use this as the first counter measure before notifying the police, to avoid incurring great losses.
A debate however sprung up when the principals disagreed with her claims that they are partly to blame because of showing laxity in inflicting good behaviors to students.
The principals saw no fault in their work and claimed the blame was not on them as they have ensured all forms of discipline are met.
Echoing the sentiments, CS for education Amina Mohammed said there is need for the principals, the government and county governments to come together to end the unrests.
She also decreed that parents have a role to play in ending the menace.
"Together we can stop this. I disclaim the question whether lack of discipline is because of banned canning of students. Proper ways such as correction and guiding have proven to be productive and should be considered. The government is ready to listen to any problems and my team is willing and equitable to work on them," she said.
Several arrests have been made on the culprits across the country and investigations are underway.
The unrest which has totaled up 22 in the past one month has paralyzed learning in most parts of the country, with the national examinations just four months away.