Big divide over same uniform for schools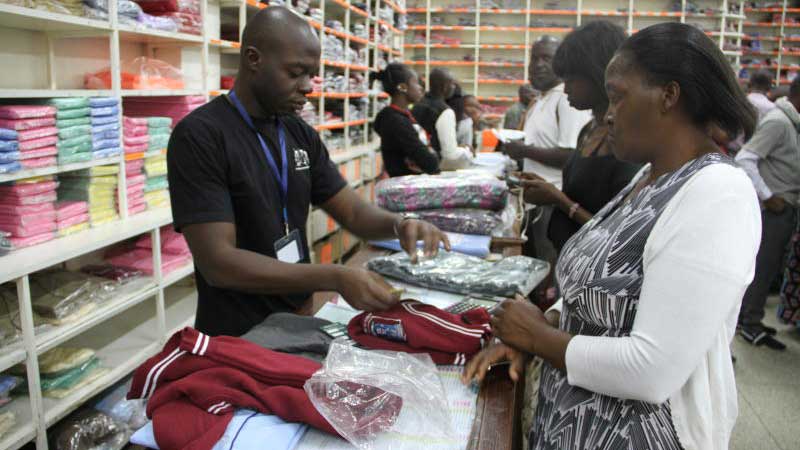 The proposal that all students in the country wear the same school uniform continues to stir debate across the country.
The suggestion, by the Kenya National Parents Association, came to light last weekend when Basic Education Principal Secretary Belio Kipsang said the ministry was studying it.
Should the ministry adopt it, learners in primary and secondary schools will have identical set of uniforms as early as January 2019.
But the proposal has ignited a debate on the importance (or lack of it) of school uniforms.
A quick analysis of both online and offline reactions indicates that many Kenyans feel that while the initiative by the ministry and the parent's association is well-intended, it still smirks of ignorance and upside-down priorities.
Unique symbols
Many argue that globally, the school uniform is symbolic; a display of social equality that further portrays a sense of identity, belonging and security to learners.
Critics fear that introduction of one uniform colour, along with the just implemented measure of painting all school vehicles yellow, will destroy the unique identity of schools and students.
"We do recognise it (uniform) as an important element in creating a sense of belonging to the Hillcrest family," says Hillcrest International Schools on their website.
A number of teachers agree.
"A school uniform is a symbol of identity, every school has its own aim and objectives and motto," said Sammy Bor, the Executive Secretary of the Kenya National Union of Teachers (Knut) Chepkoilel Branch.
While making the announcement, Dr Kipsang said a standardised "national" school uniform would protect parents and guardians from exploitation by head teachers who collude with suppliers to set prices.
The complaint is not new. In January this year, the Competition Authority of Kenya (CAK) launched investigations into schools that force parents buy school uniform and other items from specific outlets.
"CAK advises parents that they should not be made to buy uniforms from specific shops. They are free to purchase these items from other shops as long as the quality is consistent with what the school requires," said the authority in a notice.
Proponents of the 'national' school uniform argue that it would protect students from sex predators or from harm since it would be easy to tell a student from a crowd.
Emergency situations
But opponents retort that the same argument can be used against the proposal-that instead of protecting them, similar school uniforms might put students at more risk as it would make it difficult to identify the school a student belongs to in emergency situations.
On the social media, many commentators thought the issue of similar uniform trivial, especially coming at a time when there is widespread unrest in schools across the country.
In the last few weeks, close to 17 schools have been shut due to student unrest. A number of commentators argued that the government has this, and other more serious concerns to address, including teacher shortages and inadequate facilities in schools.
Some Kenyans have termed the proposal as dictatorial, drawing comparisons with the Central African Republic where, in 1979, President Jean-Bédel Bokassa ordered the arrest of hundreds of students who defied a directive to buy school uniform from a company owned by his wife.
Many argue that the Ministry of Education can come up with other more convenient methods of shielding parents from exploitation by school uniform outlets.
According to these Kenyans, regulating school policies on where to purchase uniform, in addition to adjusting prices set by uniform sellers, is a better way of cushioning parents.
However, a few Kenyans have welcomed the proposal. According to the proponents, other learning institutions such as the Kenya Medical Training College (KMTC) have been wearing the uniform for years.
Still, school uniforms have generated emotional debate in the past. Perhaps the most emotional was one revolving around the length of skirts for girls.
In 2012, the then Education Minister Mutula Kilonzo triggered a national debate on school uniforms when he publicly supported the students of Rwathia Girls' High School, who had gone on strike for being forced to wear long skirts.
The minister consequently forbade schools from forcing girls to wear what he described as "ridiculously long skirts that made walking difficult."
He received support from the then Minister for Special Programmes Esther Murugi.
"Let us not discuss petty issues and discuss education," said Ms Murugi.
Later, armed with samples of school skirts, Kilonzo called a press conference to clarify that he was not advocating for mini-skirts but knee-length skirts.
Religious attire
Then there is the issue of religion and school uniform.
In 2015, a group of Muslim girls in a church-sponsored school in Isiolo went to court seeking to be allowed to wear hijabs to class as part of their religious attire.
In May 2015, Justice Harun Makau ruled that allowing the girls to wear hijabs to class was illegal and discriminatory.
But in September 2016, the Court of Appeal overturned Justice Makau's ruling, and directed the Education Cabinet secretary to ensure that rules on school uniform did not discriminate against some students based on religion.
To fight drought, involve communities
According to the latest information from the Meteorological Department, rainfall will be poorly distributed in April, May and June, and this will have a serious impact on agriculture