School heads call for review of university subject cluster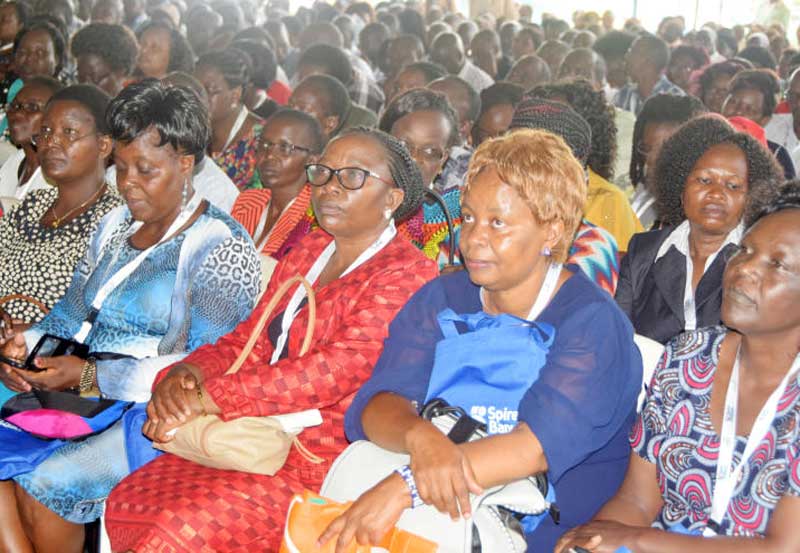 Head teachers have called for a review of the subject cluster points system used to admit students to universities.
Kenya Secondary School Heads Association (Kessha) chairman Kahi Indimuli said students who excell in sciences but do not do well in languages were being locked out from science courses or university admission.
Mr Indimuli said the Kenya Universities and Colleges Central Placement Services (KUCCPS) should come up with a system to enable deserving students to take up courses they desire.
Indimuli said during the recent teachers' recruitment, the Teachers Service Commission (TSC) was unable to get a qualified teacher with the combination of chemistry and physics.
"It is time we looked at this system. Many universities no longer offer courses like a combination of chemistry and physics because many students cannot join due to this system," he said.
This year KUCCPS was forced to introduce a new subject cluster points system due to the low admission to universities.
Under the new system, students admitted to study Law were required to attain grade B (plain) in English or Kiswahili. Initially, candidates were required to have a B (Plain) in English.
The admission body has in the past insisted that the current system is tailored to ensure students are admitted to courses they fit and that they also meet the requirements set by professional agencies.
But schools heads said the system had led to a drastic drop in the number of learners joining public universities or qualifying for certain courses in the higher institutions.
More than 8,000 school head teachers are meeting in Mombasa for their 43rd annual conference, which is scheduled to be opened by Deputy President William Ruto today.
Among the issues to be deliberated is security in schools in light of cases of rape allegations reported in some schools across the country.
Yesterday, the TC clashed with school principals after it insisted that head teachers must be held responsible for sexual harassment in schools.
Head teachers termed the directive as "empty threats", saying they would not accept collective punishment for an individual's mistake.
Responsibility of principals
According to Teacher Management Director at TSC Mary Rotich, the security of learners was solely the responsibility of principals and they would not be allowed to shift the blames.
Mrs Rotich said the recent revelation of sexual exploitation of students was a professional misconduct that principals should deal with, adding that there was clear policies of how to tame such acts.
"The commission's commitment to protect the learners cannot be over-emphasised. Principals will be held personally responsible for such misconducts," said Rotich.
The TSC director said some principals had abdicated their duties to schools' board members, adding that such cases of professional negligence would not be entertained by the commission.
"On Saturday, I received a text from board members of a school, who informed me that the board members were holding a meeting in the absence of the principal. This is unacceptable," she said.
The association said schools lacked funds to recruit professional security personnel such as former police or military officers.
Indimuli said principals condemned sexual exploitation of learners but criticised lynch mob mentality against headteachers whenever such cases occured.
He said according to the ministry's guidelines, a school with seven streams is supposed to employ six security officers, but added that most schools cannot afford that.
The head teachers said the 'delocalisation' of teachers by TSC should be done with a "human face". They said medical history of teachers and their spouses should be considered.
"We support the exercise, but... abrupt transfers of teachers without considering their medical history or their spouses' should be discouraged," said Indimuli.