Drama fete comes to a close today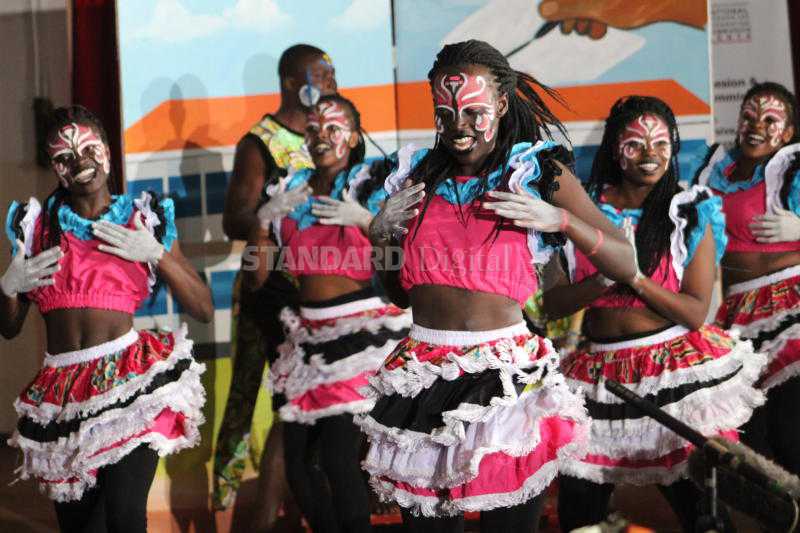 The Kenya National Schools and Colleges Drama Festival ends today.
Many of the teams that won in preliminary announcements by adjudicators yesterday said they owed their triumph to hard work during rehearsals, characterisation, message development and simplicity in communicating with entertainment value.
Kakamega High School's play, The Burdens and Butere Girls' School play, It Is Well, scooped the Best Costumes and Best Production awards respectively in preliminary reports announced by adjudicators.
There was no doubt Karima Girls School brought a fresh edge to the fete in the play, Animal City Animosity, by Jospeh Murungu, and deservedly made it to the gala.
The play depicts an animal kingdom where a power struggle leads to assassinations.
What was new was the use of masks, great acting from the main characters and a great deal of recreating the wilderness on stage.
Matuga Girls from Coast region was awarded for the choreography in its creative cultural dance, Unyanyapaa, as well as the message on education.
The dance depicts a head teacher moved to a new school who meets rejection and resistance from both the school and neighbouring community. But they reach an understanding on how to work together.
Kenyatta University had a field day, grabbing most awards in the play, dance and verse categories.
Their action-packed rendition of State of Incommunicado portrayed complex family dynamics in which a web of love affairs, money, status and social media take centre stage.
It won in many categories including Best Direction and Best Actress and Actor in a small ceremony at Moi Girls School Nairobi last night.
"We are happy for the wins and can see the fruit of hard work and long hours," said the director, Derrick Waswa.
Also scoring high were Kenya Institute of Mass Communication with their choral verse, Sokomoko, depicting a difficult life faced by hawkers as they are brutalised by local authorities.
Written by Wycllife Buhere, the verse had a great score in vocal synchrony, functional costumes and powerful delivery through developed facial expression and tonal variation.
Other teams in yesterday's gala were Kibabii Diploma Teachers Training Institute with a play, Boy Child, whose theme was inheritance.
Stand-up comedy by Asumbi TTC, Usenge High School, Kenyatta University and Eldoret Polytechnic left the crowd in stitches with clean punch lines devoid of profanity or tribal stereotypes.
Today's gala will be graced by Education Cabinet Secretary Amina Mohammed, with teams such as Makini Junior, Kangaru School, Kisumu National Polytechnic and Chulaimbo Secondary School performing.
"We are not happy with verses from universities, especially the solo verses. They were low and even the linguistic choices did not match the status of a university presentation," said Esther Murungu while announcing preliminary results for the universities.