Inspectors visit schools for inquest into poor KCPE results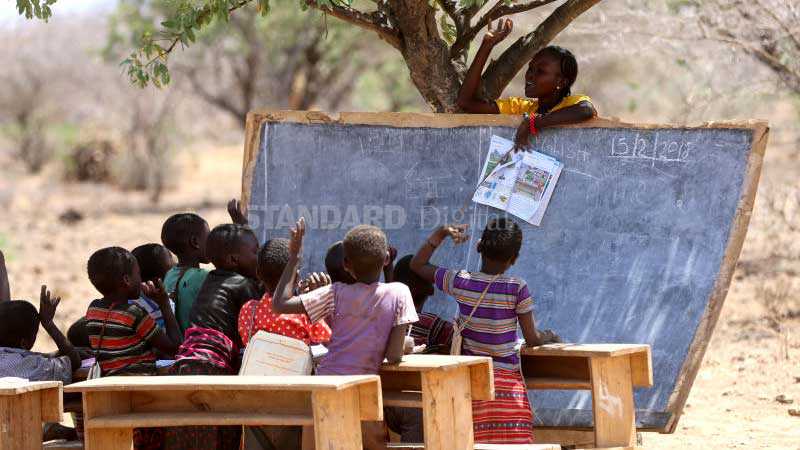 The Education ministry has begun sending inspection teams to schools that posted poor results in last year's Kenya Certificate of Primary Education (KCPE) examination.
The assessment runs until March 21.
Part of the assessment targets 90,000 teachers, trained on Early Grade Mathematics (EGM), to evaluate their handling of Standard One and Two pupils.
Some of the schools targeted are among the 4,000 that posted a mean score of below 243 marks in the KCPE examination.
The schools were identified under the School Improvement Project (SIP).
Early learning
Early Learning and Basic Education Principal Secretary Belio Kipsang said the ministry was stepping up assessment to ensure quality teaching and learning was enhanced.
The inspection teams will also assess if pupils have access to teaching and learning materials.
"The quality of teaching and learning is determined by the effectiveness of teachers and availability of suitable instructional materials," Dr Kipsang told The Standard.
He said the teams would also assess if schools had achieved the required textbook ratio of 1:1.
The PS said 90,000 teachers had been trained to boost teaching of early grade mathematics for in Standard One and Two.
The group is part of a larger number of teachers who were trained under the first phase of the Sh8.8 billion programme funded by Global Partnership for Education (GPE) under the supervision of the World Bank.
According to a project document released by the Education ministry, SIP aims at improving learning in lower classes of primary schools by focusing on Early Grade Mathematics.
Piloting programme
The project will also cover the piloting of a programme to improve school performance through strengthened management and accountability.
It will also aim at strengthening capacity for research-based education policy development at national level.
Other areas to be covered under the project include policy coordination, supervision, communication and monitoring and evaluation of results.
During training planned to tale place in all county headquarters, each head teacher will be provided with a tablet pre-loaded with a management software.
Head teachers
"The head teachers will be trained on the basic skills of using the tablets to provide necessary details under the school improvement programme," said education ministry's Director of Projects Elyas Abdi.
"We are determined to help these pilot schools to improve their academic and management performance," he said.
The training will run for two weeks starting tomorrow.
The ministry has already trained the management committees of 4,000 pilot schools on measures to boost quality of learning and teaching.
The funds, under the supervision of the World Bank, are meant to support development of primary education in Kenya.
Abdi said the schools have been put on a plan that provides them with an integrated set of interventions to improve performance.
"We are focusing on strengthening school management and accountability for results in the delivery of primary education," he said.
Under this programme, he said, a KCPE analysis and feedback has been given to each of the participating schools to help them identify their weaknesses and select appropriate measures to improve teaching and learning.
The schools will also be helped to implement a system that tracks performance of teachers.