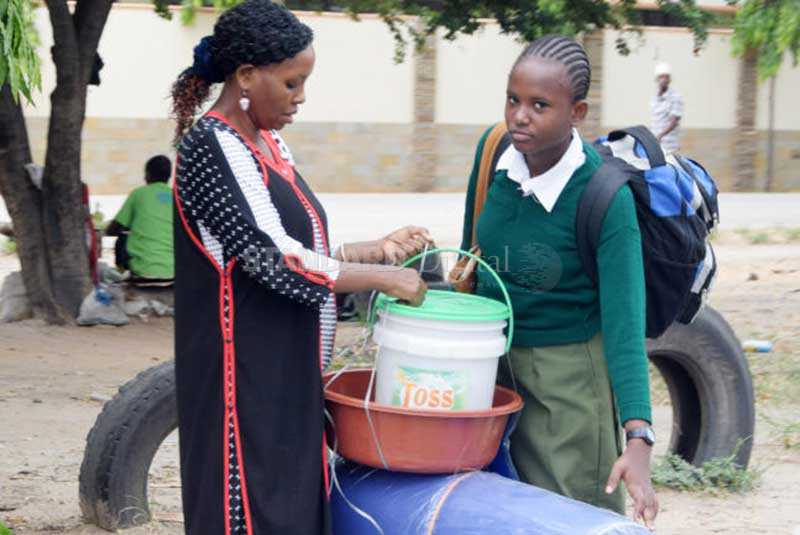 The low number of pupils who reported for Form One this year has cause concern across the Coast region.
Education stakeholders have convened a crisis meeting with acting Education Cabinet Secretary Fred Matiang'i to discuss the poor enrolment in Form One in all the region's counties.
The poor enrolment has been blamed on terror attacks and poverty.
In Kilifi, only 10,654 of the 28,796 students who were admitted to secondary school had reported by yesterday, according to County Director of Education Moses Karati.
"Every student has received an invitation letter and we expected all of them to report. We are still compiling data so that we can know how many students have reported," said Mr Karati.
The Kilifi County executive officer for education and IT, who is also the chairman of the county education board, Prof Gabriel Katana, attributed the delay to poverty and a lax attitude among parents.
In Kwale, some students have not reported because they were admitted to day schools hundreds of kilometres from their homes. This was compounded by a mix-up in admissions.
"Several girls had been admitted to boys' schools but we have rectified that," said the Msambweni sub-county education officer, Mohammed Simba.
Unique situation
The Kwale County executive secretary of the Kenya Union of Post Primary Education Teachers, Mackenzi Tuki, described the region's Form One admission situation as 'unique'.
"It does not make sense for a student from Lunga Lunga to be admitted to a day school in Kinango," said Tuki.
Mombasa County Director of Education Kariuki Kairo blamed the low turnout of Form One students on admission mistakes in secondary schools and individual preferences.
"Some of the students prefer boarding school and do not want the day schools they had been selected for," he said.
In Tana River, some schools have yet to open due to insecurity. As a result, a number of schools have not received any Form One student.
"We have security challenges in parts of Kone Mansa, Kipini, Mapunga, and Gamba, where parents have refused to let their children go to school," said the region's education director, Gitoinga Mbaka.
One student
In Lamu County, only one student had reported at Moa Secondary School by yesterday out of the expected 45 while at Motondoni Secondary, only two of the 100 elected had shown up.
At Lake Kenyatta Secondary School, only 25 students had reported by Friday out of the expected 180, while at Lamu Boys, only 10 of 200 students selected had turned up.
Director of Education William Micheni blamed the low figures on fears of terror attacks.
At Ganze Girls Secondary School, only 105 of the 350 students have reported.
[Benard Sanga, Tobias Chanji, Renson Mnyamwezi and Mkamburi Mwawasi]