Report: Why slow learners drop out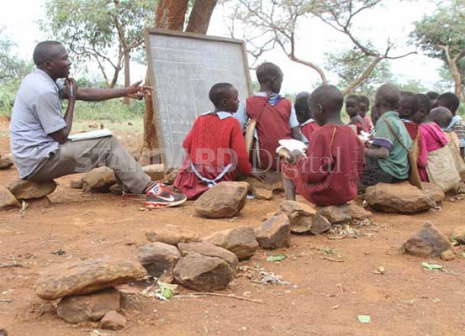 Slow learners are more likely to drop out of school because they feel discriminated by teachers who focus on top performers, a new report says.
Kenyan school dropouts who participated in the survey cited that as their primary reason for leaving school, according to the World Bank report.
The report says failure to identify and support weak learners in schools is brewing a learning crisis in many countries.
"This is in part because teachers tend to teach the most advanced students in a class," reads the report.
The report finds that children who start learning at the highest levels of understanding are able to keep learning compared to the weaker ones.
"These students are the easiest to teach, and when teachers solicit answers from students, the high performers are the most likely to volunteer them," reads report.
This means that weak learners who entered class with less knowledge are left behind.
The report says millions of young learners in low and middle-income countries face the prospect of lost opportunity because their primary and secondary schools are failing to educate them to succeed in life.
The World Bank report finds that schooling without learning was not just a wasted development opportunity, but also a great injustice to children and young people worldwide.
"Leading international assessments on literacy and numeracy show that the average student in poor countries performs worse than 95 per cent of the students in high-income countries," reads the report.
The report released recently draws examples from many countries and proposes ways that Kenyan teachers can adopt to ensure all children stay in school.
"A key principle in leaving no learner behind is to help teachers teach to the level of their students," it says.
This technique, according to the report, has been successful in different formats – such as using teachers to provide remedial lessons to the lowest performers, reorganising classes by ability or using technology to adapt lessons.
Moving forward, the report finds that grouping students by ability may allow teachers to more effectively target teaching to the levels of each students in their classes.
However, this model may be not be productive as it may be difficult to assess a child performance abilities in the early grades.
"Student ability is not always easy to measure, so separating students by ability can put students on the wrong track," reads the report.