Keep politics out of 8-4-4 review, says Education CS Fred Matiang'i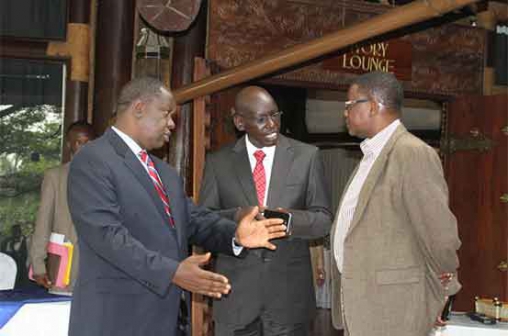 Education Cabinet Secretary Fred Matiang'i has dismissed sentiments that the new education curriculum being developed to replace the 8-4-4 system has been rushed to beat political deadlines. He said politics and reforming the curriculum cannot go together and that education of children will outlive political coalitions. The CS further argued that nothing was being rushed and that was the reason no dates had been given towards reviewing the curriculum.
Dr Matiang'i said Kenya is inching closer to a new educational curriculum with the development of a framework, and that stakeholders are currently focusing on content. He said more consultations will be conducted before the curriculum is finally developed, and that the Ministry of Education will collect views on the proposed curriculum.
"The process of approval will begin after the proposed curriculum is ready because it will have to be taken before the Cabinet Sub-committee on Education; it will then be taken to the Cabinet and finally Parliament," he said. He said every stage will involve consultation before a decision is made. Some stakeholders involved in coming up with the framework by the Kenya Institute of Curriculum Development include religious groups, civil societies and government agencies.
The proposed 2-6-3-3 system is expected to replace the 8-4-4 system, which critics have said to be too rigid, prescriptive and exam oriented. Proponents of change in curriculum argue that it will address among other issues retention rate of learners from formative stages as they progress.
The proposed curriculum will be hinged on three pillars: values, theoretical approaches and principles. Kenya's curriculum was last reformed 30 years ago and reviewed 13 years ago.