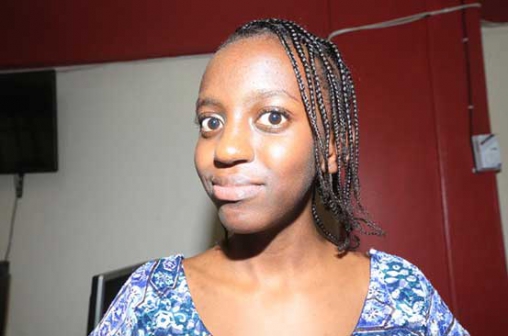 She has distinguished herself as one who excels in both academics and extra–curricular activities.
Bridget Nyambura has been a top performer even in academics, and she scored 433 marks in last year's Kenya Certificate of Primary Education (KCPE) examinations.
This has not hindered her excellence in poetry. She began reciting poems at the tender age of three, and this has made her interact with the high and mighty; both locally and internationally.
Nyambura, 12, a former pupil at Aga Khan Primary School in Kisumu was also the best in the school.
"I am very delighted to be among the top pupils in Kisumu County. Although I had set a target of 440 marks," she said.
Ms Nyambura's dream school is Moi High School, Kabarak. She admires the school for its exemplary performance and the way it nurtures talent in music.
She has scaled the heights and carved a niche in writing and reciting poems, something that drew the attention of top leaders in the country among them President Uhuru Kenyatta.
Most of her self-composed poems are on current happenings. In 2008, after the post election violence, she did a poem propagating for co-existence.
"Our family accommodated five internally displaced persons whom we lived with in Nairobi before moving to Kisumu. It exposed me to the realities of violence and need for peace," she said.
She takes 20 minutes of her time every day to pray for the country. She has also done poems on HIV and Aids, cancer, environmental issues and the plight of street children.
"Through the poem 'Kanzu ya Ajabu', I do cancer awareness and I'm able to reach many people on causes of cancer and how to prevent this deadly disease," she said.
In 2010, after losing her uncle through road accident, she composed a poem during the World Day of Remembrance of Road Accident Victims commemorated at Kenyatta International Convention Centre (KICC).
In 2012, she received a Road Safety Award for her contribution in road safety awareness through her poem 'Twaomba Uangalifu' (we ask for care on the roads).
She takes time off to talk to drivers, Boda Boda riders and Tuk Tuk drivers about safe driving in Kisumu.
"I received an award from the Association of Kenya Insurers (AKI) last year. I was the youngest awardee during this ceremony held at Crowne Plaza hotel in Nairobi. I did another poem, 'Asali' for governors, senators and women representatives, which I performed before Kiambu Governor William Kabogo," she said.
Her best moment was on February 19, 2015 when she got an opportunity to perform before President Kenyatta and his Rwandese counterpart, Paul Kagame.
She also received recognition from Unilever Kenya for my splendid performance.