72 miss Swahili KCPE results over irregularities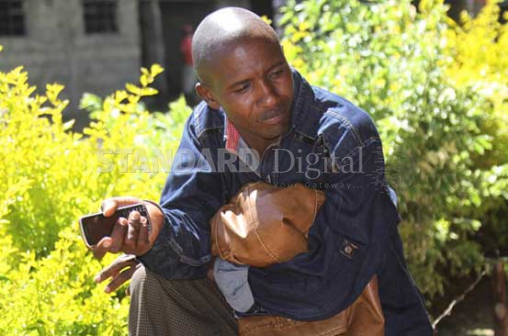 NAKURU: The results of 72 candidates in Nakuru County were cancelled due to exam irregularities.
They were among the 2,709 candidates who cheated in examinations released on Wednesday by the Education Cabinet Secretary Fred Matiang'i.
Thirty five candidates of Rift Valley Prestige School in Njoro sub-county did not receive their KCPE results over irregularities in the Swahili paper.
The school had a total of 42 candidates but only seven received their results.
Boniface Moreno, a parent, said he tried to contact the Kenya National Examination Council (Knec) on Wednesday immediately the results were released but he did not get any information.
"I want an explanation on what transpired. If my child was found cheating, I should be informed without being taken round in circles," he said.
Another parent, Alice Macharia, was disappointed after realising only six students in the school received their results.
She blamed Knec for the irregularities, saying the council could have prevented cheating if at all it was reported at the school.
"Performance of this school is excellent and the only challenge is with Knec. The council should be able to contain any irregularities instead of leaving innocent children to suffer," she said.
The school head teacher Joseph Mwangi could not be reached for comment as he was in a meeting at the education office in Nakuru.
Results of candidates from Kures Primary School in Kuresoi were also cancelled over irregularities in the Swahili paper.
Kures Primary School had 37 candidates who did not receive their Swahili results.
County Education Director Esther Muiru said education officials have launched investigations to establish the cause of irregularities in the two schools.
Ms Muiru said the candidates might have conducted a revision of Swahili Insha in class prior to the examination only for the candidates to apply same concept in the final examination.
"Education officials are on the ground to establish what exactly happened and hand over a report to the Kenya National Examination Council (Knec) by January 28," said Muiru.
She said the 72 candidates still have a chance of re-sitting for examinations.
"Counselling is critical at such a time to avert cases of candidates opting for suicide because they still have an opportunity to enrol again and perform better," said Muiru.