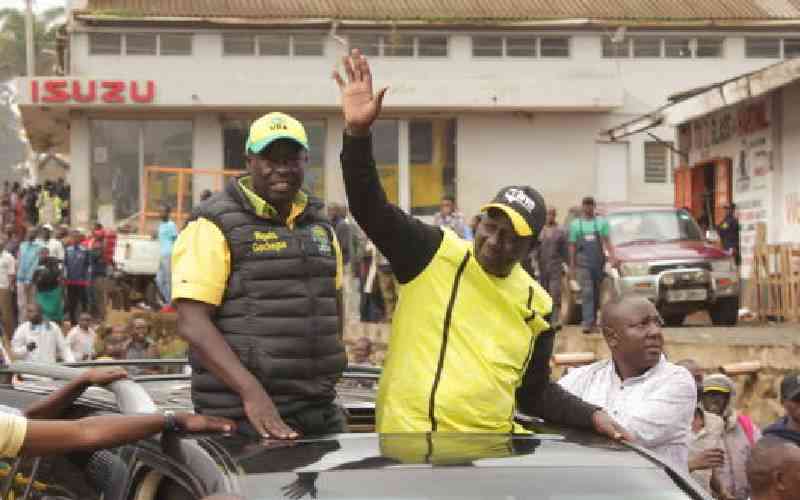 The August 9 General Election campaigns have entered the homestretch. To date, the campaigns have been arduous even as aspirants throw in everything but the kitchen sink in attempts to spice them up and increase their individual appeals to the electorate.
In truth, Member of County Assembly, Member of Parliament, Senate and governorship campaigns have largely been peaceful, except for a few isolated incidents that fizzled out almost immediately.
The same cannot be said of the presidential campaign that took off well but turned ugly somewhere along the way. It is in the public domain that lately, Deputy President William Ruto and his running mate Rigathi Gachagua have taken the gloves off and make publicly derogatory remarks that demean President Uhuru Kenyatta and anger his supporters.
Allegations by Dr Ruto and Mr Gachagua that Uhuru is after their lives are reckless, irresponsible and a recipe for trouble. Leaders should appreciate the fact that their supporters hang on to their words, and one wonders what the duo intended their supporters to do with such information.
If indeed Ruto and Gachagua have evidence on their claim, they should have done the right thing outside public limelight.
Some people might argue that all this is in the spirit of election campaigns; that there are no permanent enemies in politics. But leaders must know where to draw the line.
This is an important, but tense moment for Kenya as our past elections history can attest. Going the elections is exhilarating and dreadful at the same time.
While Kenyans are excited about the prospects of ushering in a new administration, they are afraid since elections have brought them suffering before. Electoral violence claimed 1,300 lives in 2008 and displaced more than 600,000. That is something we must avoid at all costs.
We will still have a country after the elections, which is why leaders should tone down and urge their supporters to vote peacefully.