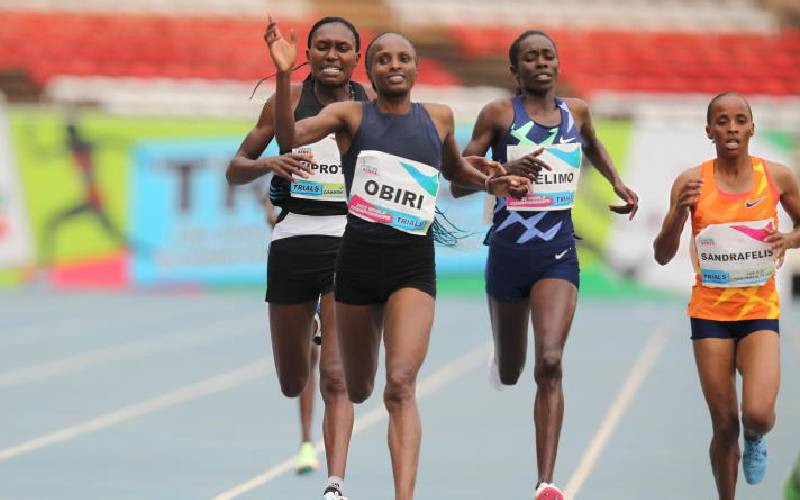 The national athletics trials get underway at Kasarani Stadium today. There are plenty of mouth-watering clashes on the card as a handful of experienced athletes – medallists from Olympic Games, World Championships, Commonwealth Games and Africa contests – battle budding athletes in the chase for spots to World Athletics Championships scheduled for Hayward Field inside University of Oregon in Eugene, US on July 15- July 24 and the Commonwealth Games set for Alexander Stadium in Birmingham, England, on July 28-August 8.
It will therefore be a special moment in our athletics calendar since Kenya's selection is often billed as the toughest athletics trials in the world after the US.
Still, the event is always not without controversy. We hope the Athletics Kenya (AK) are staging an "above board" selection exercise. We have witnessed cases where athletes are selected, only to drop later after failing anti-doping requirements. There was uproar in mainstream and social media after the Tokyo Olympic trials last year, with claims that Kamar Etyang, a 1,500 metres athlete had not met World Anti-Doping Agency (Wada) requirements.
The keyboard warriors claimed some officials at AK were planning to drop Eyang from the national team and replace him with another athlete of their choice. The reactions, which were from far and wide, were furious.
Etyang, then 19, was the youngest athlete in the team and his case looks unique as it is difficult for an athlete of his age to make it to the Olympics in Kenya – where there is a huge pool of athletics talent. But it is no strange for a country like ours that keeps producing athletes every day. He's an emerging talent and has not met the mandatory three out-of-competition tests 10 months before a major competition. AK promised to engage Wada and Athletics Integrity Unit (AIU) to consider cases where youngsters who have not met anti-doping regulations, emerge. These athletes were dropped even after qualifying at the national trials.
Since such national trials are invitational, we feel that AK should consult the Anti-Doping Agency of Kenya (Adak) before releasing the entry list for the selections. There has been a disconnect between the federation and the local anti-doping body.
Athletes testing positive for doping are also another big shame for the nation. It is high time we avoid such scenarios. All athletes selected should be in the team om merit. Let Kenya's best carry the flag on the world stage. Select excellent teams to prove our mettle on the global stage next month.