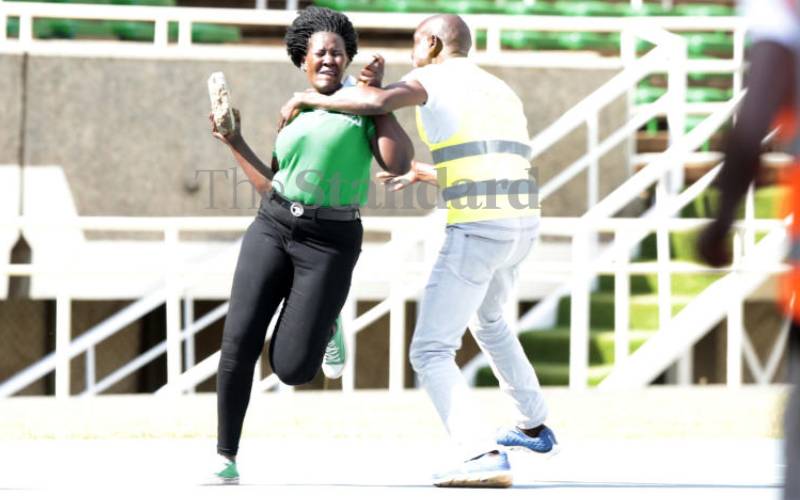 For the umpteenth time, a match was abandoned in the Kenyan Premier League (KPL) due to fans' unrest.
Record champions Gor Mahia were battling bottom-of-the-table Vihiga Bullets on Sunday when all hell broke loose at Kasarani's Moi International Sports Centre (MISC).
A fan allegedly forced his way into the grounds and was fought by security detail. In support, a Gor Mahia fan retaliated. Running battles between fans and the security personnel left a few people injured.
In European leagues, matches usually get cancelled due to horrible weather, or incidents involving players' health. Both are rare. Incidents that endanger players are uncommon and fans barely interfere with play.
Kenya, ranked 103rd in the world by FIFA, did not reach the knock-out stages of the recently concluded African Cup of Nations, which was won by Senegal.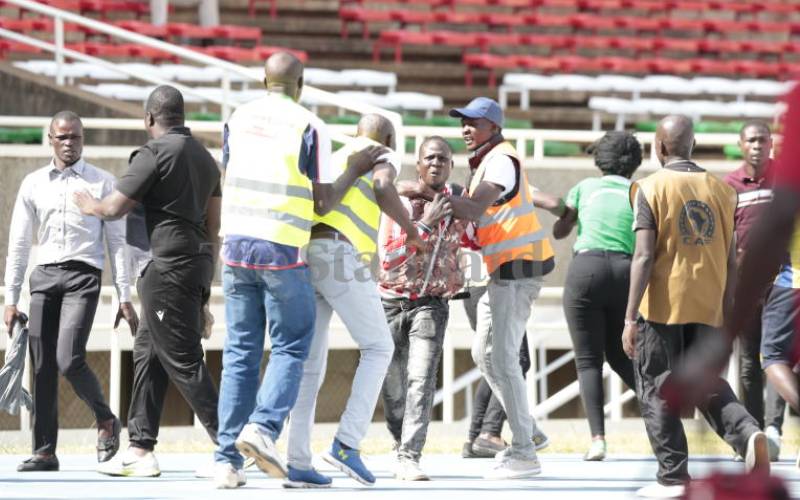 But while many countries source for most of the talent that will represent the nation from the local leagues, Kenya has struggled to nurture talent that can truly compete.
The hooliganism that remains rooted in the local football scene is worrying, and cannot allow for blossoming of talent. Vihiga Bullets, which was trailing Gor Mahia by the time the match was abandoned at half time, declined to reappear for the second half, citing security fears.
This bodes badly for Kenyan football. When the beautiful game cannot be played without players and fans fearing they will get, or actually getting, injured, it becomes ugly.
Sports are one of the biggest unifying forces in the world. Over 1.1 billion people across the globe watched the 2018 World Cup finals and celebrated with France. Football should end, not start, wars. Which is why Kenya felt the pain, and was united, in mourning super fan Isaac Juma, who was murdered recently.
If Kenya is to make any progress in football both locally and internationally, hooliganism has to stop. The fans should learn to be in control of their emotions. Security needs to be beefed up before, and during, matches.