Enforce ban on meetings over fresh Covid-19 threat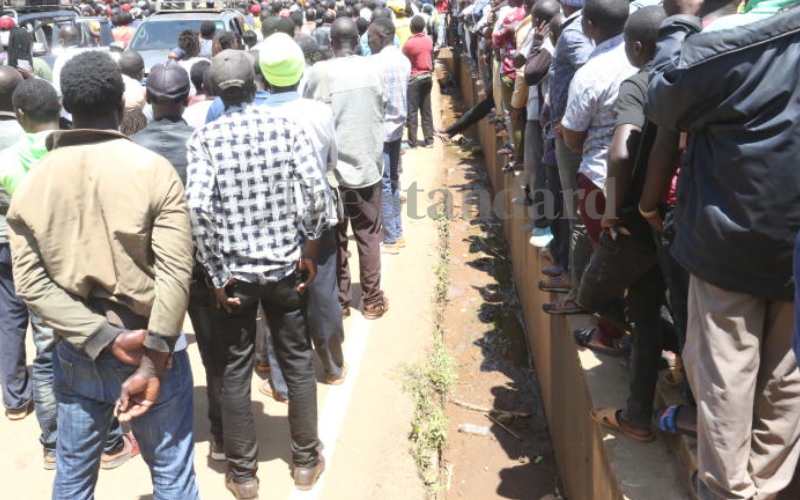 The Covid-19 cloud hanging over humanity is far from dissipating. Since it was discovered in the Wuhan Province of China in December 2019, the coronavirus has shaken the world to its core.
Within weeks of discovery, the virus jumped borders and caused global devastation in terms of loss of human lives and massive disruptions in our routines. Life has never been the same since. To date, more than 261 million people have been infected with the virus while 5.2 million have succumbed.
These gloomy statistics should harden our collective resolve to fight the pandemic by simply following health protocols that entail wearing face masks, sanitising, keeping social distance and getting vaccinated, among other measures.
Unfortunately, Kenyans have thrown caution to the wind perhaps because, in recent weeks, the infection rate in the country has gone below 1 per cent.
Omicron, a new strain of Covid-19 that seems to be more transmissible has been found in South Africa, Botswana, Hong Kong, Israel, Belgium, United Kingdom and Italy.
Realistically, it is just a matter of time before it finds its way into Kenya. Our experience with Covid-19 in which hospitals lacked oxygen, sufficient bed capacity and requisite medication shows how poorly equipped we are to deal with this disease.
The only viable option we have is prevention through observance of prescribed health protocols. More importantly, the government and the political class should take the threat seriously to avoid a relapse.
The Madaraka Day celebrations held in Kisumu in May this year led to a spike in Covid-19 cases in the region. We cannot afford a repeat of the harrowing experiences.
It behoves the police to enforce the presidential directive that put a moratorium on political gatherings. Omicron would spread like wildfire if it penetrates our huge political rallies where social distancing and wearing of face masks are alien ideas.