Let devolution deliver what it was meant to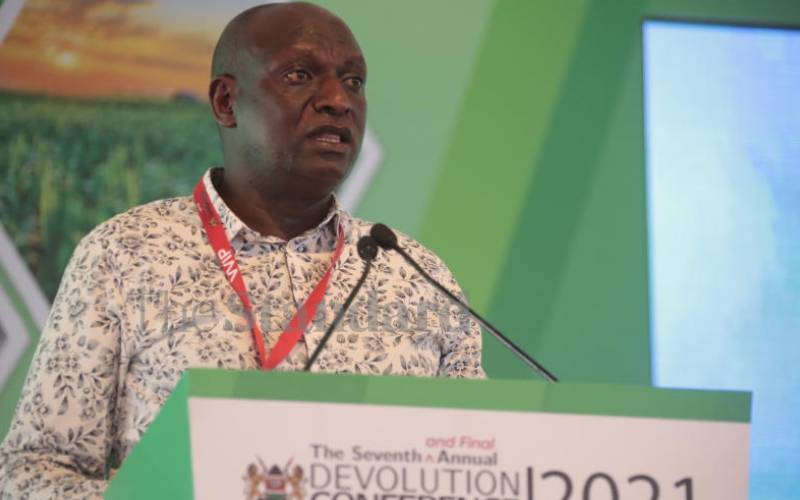 The seventh devolution conference went down this week in Makueni County, with calls for urgent action and enough resources to combat effects of climate change dominating the summit. Governors, politicians, financial analysts, environmental enthusiasts, governance experts, enterpreneurs and residents converged for the all-important meeting on the devolved system.
The conference was put off last year due to the Covid-19 pandemic, with organisers counting losses and missed chances. That said, exhibitionists had a fruitful period as they showcased products from each of the 47 counties. It was a time for the devolved units to show Kenyans and the world what they are good at and what they offer.
Counties with unique products and an expanding manufacturing sector were an attraction. This means more business and money will come their way, in turn creating opportunities for innovative and hardworking individuals. This is the dream devolution was meant to help exploit and lift Kenyans from jaws of poverty and neglect. The cottage industry in the 47 counties should be a thriving sector able to absorb majority of the youth graduating from tertiary and higher institutions of learning, annually.
Nine years later, devolution has changed the country in ways the centralized system of government would not have done in decades. Indeed, many regions were neglected with no viable infrastructure such as roads, schools, health centres, market places or even sporting grounds. Today, thanks to devolution, counties have benefited through devolvement of resources and government services. This is what Kenyans yearned for when they introduced the system through the 2010 Constitution.
For decades, all resources were distributed from Nairobi and inevitably, several regions were marginalised. Today, the county governments receive nearly Sh350 billion annually, to prioritise local needs and implement life-changing projects.
However, with more resources devolved, comes more responsibility and accountability. Have the billions sent to each of the 47 counties made life better for the mwananchi? Do voters understand that the character, qualification and vision of individuals seeking the governorship, have a direct impact on the next county government?
There have been hits and misses in devolution for the last nine years. As the elections approach, voters must pay close attention to aspirants and only vote in those who will add value to devolution. We can't afford to let down devolution.