Vaccine passports okay, but Kagwe must do more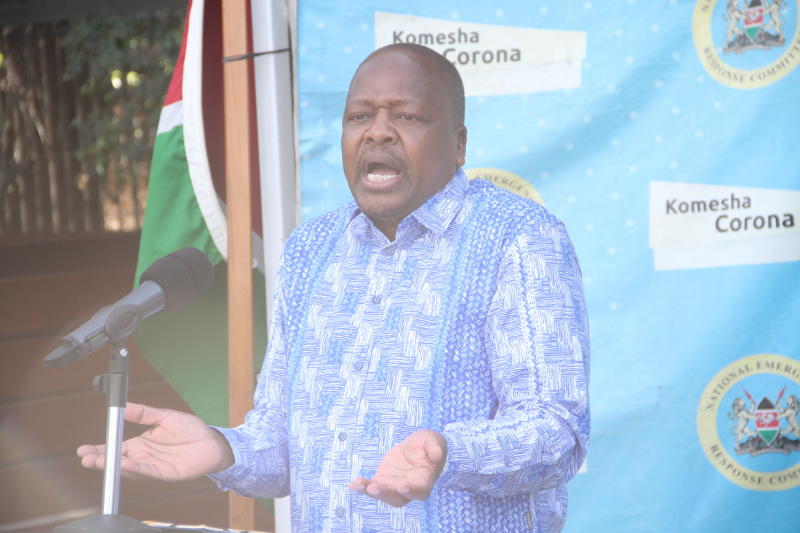 Health CS Mutahi Kagwe has threatened withdrawal of government services from people who have not received the Covid-19 vaccination. Mutahi's threat is understandable considering that some Kenyans have shown reluctance to go for the jab, yet we still face the danger of a surge in Covid-19 cases.
Kenya's infection rates have gone down drastically, all the more reason we should not let our guards down. A surge in cases has been reported in some countries and we must exercise caution. A look around reveals that most Kenyans have discarded their face masks, do not sanitise and neither do they observe social distancing protocols. That is dangerous.
We are just coming out of a difficult period of restrictions and curfews imposed to keep Covid-19 at bay, and those efforts appear to be paying off. We have a responsibility to ensure that we do not go back to restrictions out of our own cavalier attitudes. Kagwe's threat will take effect on December 21, a time when most Kenyans will be travelling upcountry to be with family.
Incidentally, that is the time that most Kenyans make merry and are likely throw caution to the wind. There is no reason Kenyans should not go for Covid-19 vaccinations, yet they are available. To date, only 6.4 million have received the jab.
Studies have shown that unvaccinated people are in greater danger of being hospitalised or dying in case they catch the virus. No one one should be allowed to endanger the lives of others. If anyone is unwilling to be vaccinated, they must be ready for the consequences. Choices have consequences.
But even as acts tough, Mr Kagwe should interrogate why people are reluctant to get vaccinated. There is a lot of misinformation about the vaccines that should be debunked through education.
In addition, he should repeatedly condemn the super spreaders campaign rallies that have intensified across the country. Covid-19 must be fought from all fronts.