The buck stops with police on abductions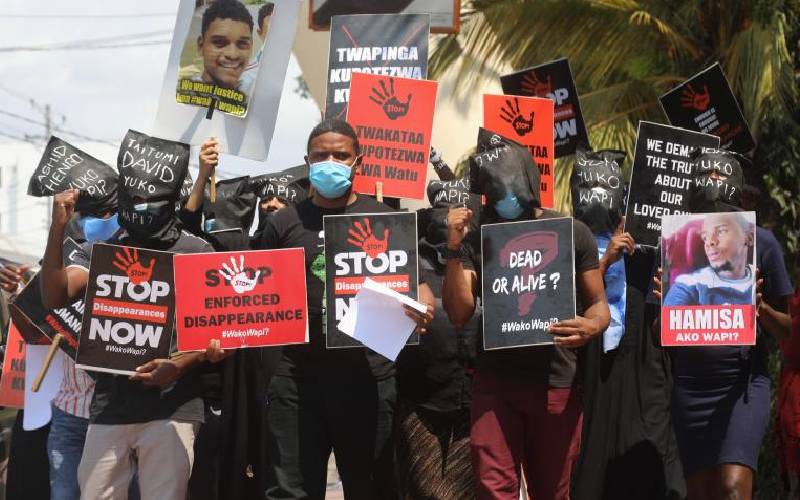 Hassan Nandwa went missing on Thursday last week hours after visiting the Anti-Terrorism Police Unit (ATPU) in Nairobi. According to his family members, the lawyer and Muslim scholar had gone to welcome Elgiva Bwire, a terrorism convict who had completed his jail term. Both are now missing.
The abductions add to the growing list of missing persons in Kenya. This should be a cause for great concern among all Kenyans.
In September this year, Sheikh Abdiswamad was abducted by unknown people but was lucky to be released a few days later.
Many others, like security consultant Mwenda Mmbijiwe, have not been so lucky and their families spend days and nights agonising over their safety. Mmbijiwe disappeared on June 12, 2021 and his whereabouts remain unknown.
Nandwa's abduction, moments after visiting ATPU offices in Nairobi, raises questions regarding the role of the police in reported disappearance cases. The public and family members of people who have mysteriously vanished after running afoul of the security system continue to point accusing fingers at the police.
Whether such accusations are justified or not, the truth is that police must bear the greatest blame for the manner in which they handle terrorism suspects and their sympathisers.
In most cases, failure to investigate and bring the culprits to book emboldens criminals, whether in the police force or civilians, to carry out similarly dastardly acts.
The public and those directly affected by the disappearances demand answers which only the police can give. It is unacceptable that people should just disappear and little or nothing is done to trace them.
The public's expectation is that the police will unravel these cases because they have the wherewithal to get the answers. Police can and must do better to end abductions. The buck stops with the police.