Under 20 organisers have done Kenya proud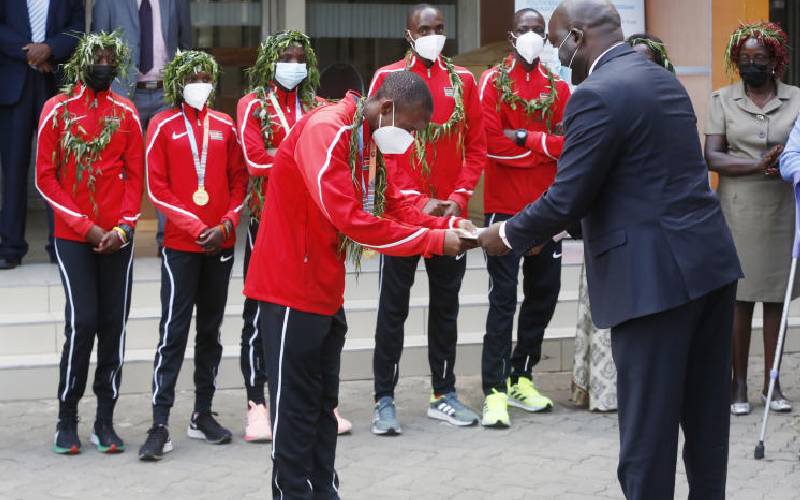 The World Athletics Under-20 Championships that end today presented a golden opportunity for junior athletes to showcase their talent.
The global event also prepared them for elite running and huge prospects for their individual sporting careers.
The championships, being the second largest track and field gathering after the 2020 Tokyo Olympics, had the organisers stage a magnificent show that certain nations like Britain, and United States missed, citing the global health crisis.
As the host nation, Kenya has dominated the championships, harvesting medals as it defends the title it won in Tampere in 2018.
Away from Kenya's great showing, the championships have also produced numerous records with Frenchman Sasha Zhoyi breaking the world men's 110m hurdles record twice within 24 hours.
The championships also show Kenya can produce world class performers across the board, with Heristone Wanyonyi entering the history books as the first African to win Junior Race Walk and Silviah Chelangat winning a bronze medal in women's 400m after an outstanding performance.
The daily Covid-19 testing of participants, technical officials, suppliers, volunteers and media covering the event, also show the Ministry Health's capability when called upon to protect sportswomen and men.
Despite the ravaging coronavirus, Kenya has held an incident-free championship that should convince the world of our ability to handle crowds and tackle a pandemic.
Previously, there were concerns about the quality of sporting action that would be on display in the event.
The ministries of Health and Sports, and Athletics Kenya deserve accolades for a successful event.
This just proves that where there is determination and unity of purpose, insurmountable odds can be overcome.
The Covid-19 containment measures include social distancing, wearing masks and avoiding crowds, which are almost impossible in sports. But Kenya and the participating nations offered the world a mouth-watering sporting action.
Sports involve pushing the human body to the limit and this event is special because of the Covid-19 pandemic.
The young athletes, coaches, officials and the sponsors have also demonstrated human resilience that deserve praise. They pulled off a feat that looked impossible just a few months ago.
With this huge presentation of the championships, Athletics Kenya should now convince the government to bid for the senior championships, which will place the country among global sporting and tourism giants.?