With Tokyo Olympics over, let us shift our focus to Paris 2024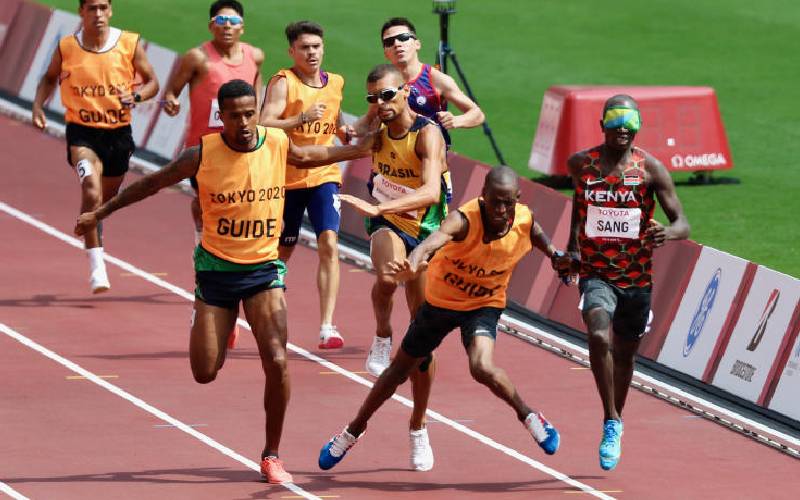 The 2020 Tokyo Olympics and Paralympics are now history. Everyone should be happy that the games held under very difficult circumstances as a result of the Covid-19 pandemic, are behind us.
Any poor performance could easily be blamed on the deadly virus, even when it is obvious we may have dropped the ball along the way under no pressure.
Four gold medals, four silver and two bronze medals from the lofty heights of Rio 2016 (six gold, six silver and a bronze) somehow helped assuage the nation's expectations.
Team Kenya is not complete without the Paralympics team.
A solitary bronze inevitably raises the question; what happened? As the Chinese say, 'he who asks a question is a fool for five minutes; he who does not ask a question remains a fool forever' — the Kenya National Paralympic Committee and Olympics Kenya will have to answer some of these questions to who pays the piper, in this case the government.
The answers to these questions will inform how the country approaches Paris 2024, the Olympiad's next hosts. It is even urgent for the games are only three years away.
Athletes, both for the Olympics and Paralympics suffered from heat exhaustion in Tokyo. The question is; was science needed here to prepare the athletes for such weather conditions? Did Olympics Kenya and Paralympics Committee advise the Sports Ministry accordingly?
Did they demand that sports federations undertake selection trials in good time as to leave adequate time for proper training? The Paralympians broke cardinal rules on guides for the visually impaired athletes in Tokyo. Shall we avoid a repeat in Paris 2024?
Last but not least, the government played a very big role in ensuring there was no repeat of the Rio 2016 fiasco. Through their athlete-centre strategy, it feels odd to say almost everything worked flawlessly.
The Sports Ministry has set the standards high. Anything less than the 2020 experience will be unwelcome.
Yet this is where Olympics Kenya and Paralympics Committee should be worried. As scholars say, 'Anything that shifts power from the individual judgment of free citizens to government is a bad thing."
Sports federations are increasingly becoming too reliant on government. Therein lurks some danger because as scholars say again, 'You can't give the government the power to do good without also giving it the power to do bad - in fact, to do anything it wants."
Government priorities may shift any time and so Olympics Kenya and Paralympics Committee must know that the State can only do so much.