Stop sending Kenyans to die in Gulf countries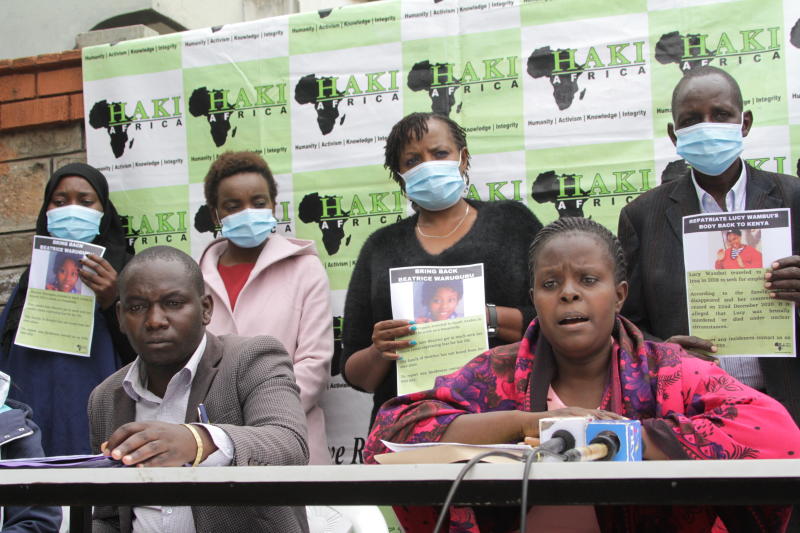 It is apparent that horror stories of Kenyan domestic workers being abused and even killed in the Middle East will not end any time soon.
Despite news of Kenyans being tortured, raped and even killed, jobless Kenyans -- most of them young women -- continue to make beelines at airports to go and seek 'greener pastures' in the Gulf countries.
While it is in order of anyone to seek employment anywhere in today's globalised world, it is preposterous for the government to continue allowing desperate Kenyans to go and work in countries where brutality against domestic workers appears to be the norm rather than the exception.
The government has admitted that 97 Kenyan domestic workers have died in just one of these countries in the past two years, amid allegations of rape and torture.
For reasons best known to him, Labour Cabinet Secretary Simon Chelugui -- who has planned to a trip to Saudi Arabia -- would not reveal the country where these deaths have occurred while addressing journalists in Naivasha.
Kenyans have a right to know which country this is so that they can make the right decisions if they intend to work abroad. Further, Mr Chelugui accuses Kenyans of 'failing to abide by their contracts'. While that may be the case, that does not give any employer the licence to rape their hirelings and even kill them.
The government must take firm action. In 2015, while she was the Foreign Affairs Cabinet Secretary, Amina Mohammed called for a ban on Kenyans travelling to work in Saudi Arabia and the United Arab Emirates as domestic workers. She told a Senate Standing Committee that a task force she had appointed to investigate the plight of these workers in the two countries had revealed that they were "suffering like slaves".
Consequently, the domestic workers were banned from going to Saudi Arabia. The ban was lifted in 2020 after the two countries promised to work together to end abuse. Whether that arrangement has led to any improvements, only the government knows.
That said, the kind of action the government took following the outrage over abuse in Saudi Arabia should be taken on the country in question if it is indeed proven that the 97 workers or majority of them were tortured to death. The government should ban Kenyans travelling to work as domestic workers in that country.
What Chelugui should do during his planned trip is to demand justice for each and every Kenyan abused, or killed by their employers. He should demand that the culprits be punished severely and that the victims or their families be compensated for the inflicted pain.
Allowing desperate Kenyans to continue flying to countries where they are dehumanised and even killed is sanctioning modern-day slavery. It is better to die in poverty than in the hands of slave masters.