Do more; decrees on fees won't lessen the heavy burden on parents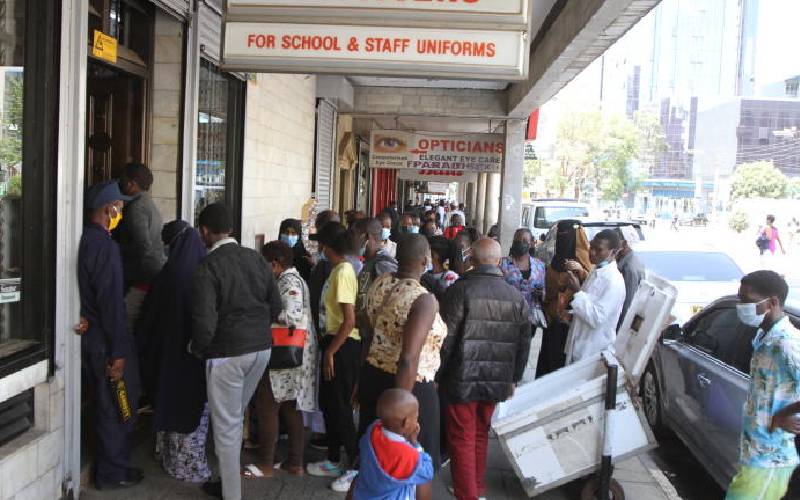 In times past, schooling was a pleasant experience. Students and parents excitedly looked forward to the day schools reopened. School fees was the least of concerns. It is hyperbole to imagine that parents and even the students feel the same today.
Parents toil and labour for hours to give their children the best shot at life through education; the choice-giver, a leveller and door-opener to great opportunities. At the end of what looks like a long marathon, many will have spent their life savings on school fees.
The new academic year – which has had to change because of the Covid-19 pandemic - started yesterday. That led to the closure of schools for most of last year. In the same year, jobs were lost while some employees were placed on furlough as the economy contracted.
To survive, most parents cleared their savings to get by with the hope that normalcy would return soon. Alas, new challenges have emerged, including a depressed economy and a compressed academic calendar with four school terms instead of three. This means school fees has to be paid four times.
Even without that, the cost of education remains prohibitive. Besides tuition and boarding, clothing and books cost an arm and a leg.
Worst of all are costs hidden in such superfluous items as academic progress, education days and activity fees. That is despite repeated assurances from government that schools that raise fees will be penalised. One would wonder why, even in a year such as this.
It is not that the ministry - and by extension, government - lacks the will or the seriousness to resolve the high fees problem, or is it hoodwinking parents?
No, most education institutions in the country are privately-owned. Education is a fundamental human right that should not be infringed upon through charging fees that limit access to it. In the developed world, a public good like education – and even health and transport – is government-owned. Though government has made other interventions, including subsidies and bursaries, these have been inadequate. The rot in public schools has all to do with the systemic neglect of public institutions, which parents have nothing to do with.
Fair enough, most parents would rather take their children to private schools than public. And like in all private enterprise, the forces of demand and supply hold sway.
What is needed are long-term measures that take into consideration the big role private investors play in the education sector and concrete efforts taken to address the appalling standards in public schools. Issuing decrees is scratching the surface of what is a deeper problem and only serves to elongate the agony most parents go through to get their children through school.
For in truth, private schools remain a better substitute than staying in a rotten system that wastes time and money.