Protect farmers from cheaper food imports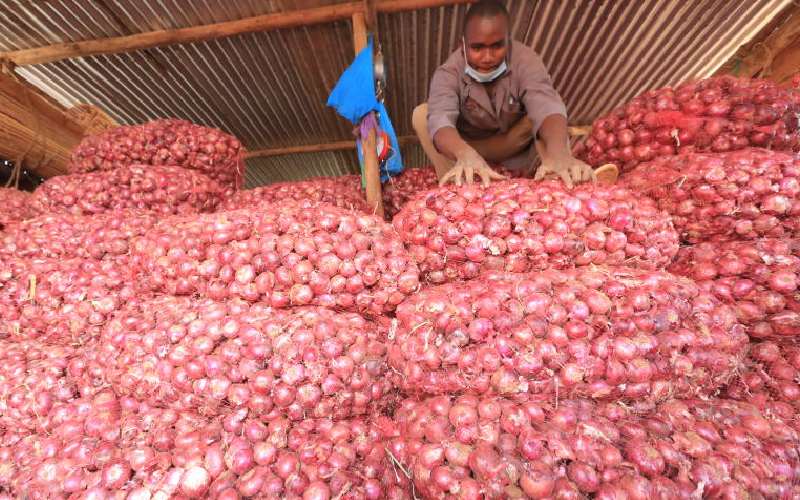 That Kenya imports onions from China speaks volumes about the emptiness of promises that government has over the years made about empowering local farmers and even achieving food sufficiency.
It is not in doubt that the country has capacity to produce not just onions but other foods which are being imported. Heavy importation of agricultural produce could stunt the local agriculture sector, a critical pillar for the Kenyan economy.
This is a sector the government should protect by all means, considering the number of people that depend on it. It also feeds into other sectors such as manufacturing and transport. The sector contributes about a third of the gross domestic product and employs Kenyans in large numbers – including 70 per cent of people living in rural areas.
The importance of agriculture to the Kenyan economy cannot be gainsaid. And while outright protectionism should not be advocated for, the government should consider giving incentives to local farmers to produce competitively so that their produce can trade favourably against imports.
China, whose onions are the issue of contention today, gives incentives to its farmers and when they bring their produce to the market, they are among the cheapest.
Creating an enabling environment for local farmers is key in achieving one of Jubilee government's legacy projects under the Big Four—food security.
It is laudable that Kenya and its partner states in the East African Community have in their respective budgets put in measures farmers in the region by imposing a 30 per cent excise duty on vegetable imports.
However, EAC, and Kenya in particular, should do more to ensure more is produced locally and affordably to beat the cheap imports.